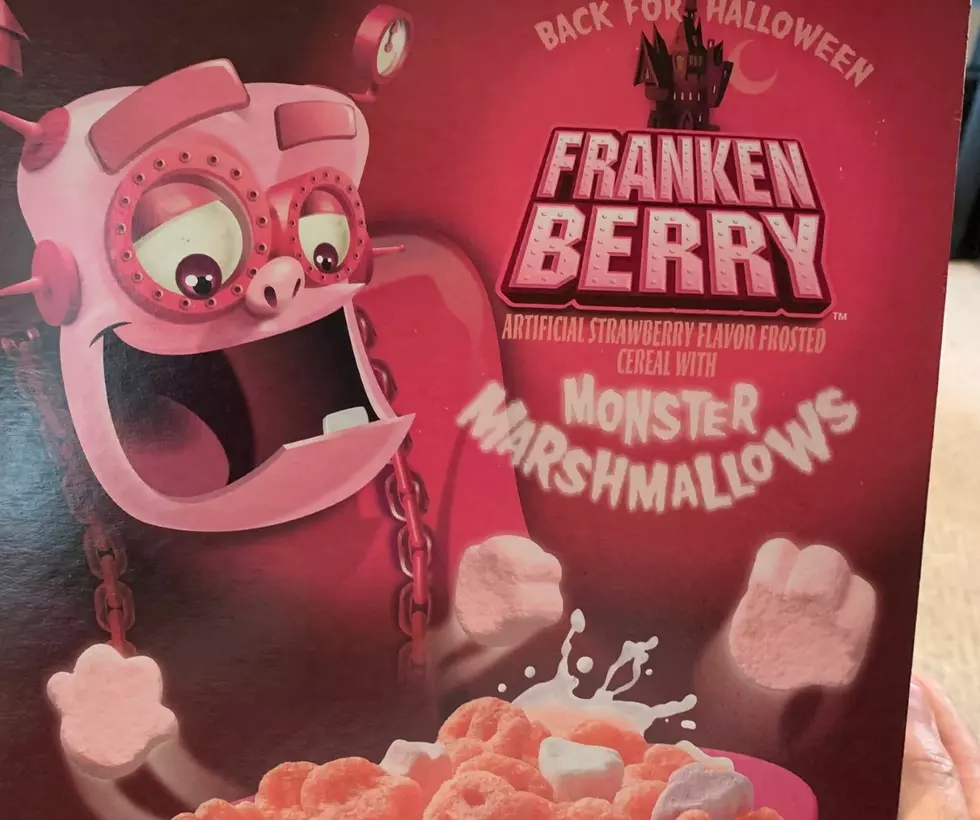 Did You Grow Up with Frakenberry, Boo-Berry & Count Chocula?
Shawn Michaels
Enter your number to get our free mobile app
If you were like me, then you grew up with these famous Halloween cereals in your home. Frankenberry, Boo-Berry and Count Chocula were always an annual Halloween treat for breakfast.....maybe lunch and if no one was looking maybe even dinner!
Frankenberry is strawberry flavored, Boo-Berry was blueberry and Count Chocula was chocolate flavored. Usually these cereals are more visible during Fall for Halloween.
General Mills  cereal first introduced Frankenberry in 1971, that same year they also introduced Count Chocula in 71'. Boo Berry, the first blueberry-flavored cereal, joined the group a year later in 1972. The three Monster Cereals have been in production ever since.
Now I must admit that recently April picked up a box of Frankenberry for me and I had it as a snack, no milk since I have given up "milk" for the most part from my diet. That being said as I snacked on the dry Frankenberry I realised I may have outgrown the sweet cereal lol I know, but it was just too much between the cereal and the marshmallows for me. As a kid I loved it but as an adult I think I'll stick to my morning coffee!
Which is your favorite .... Count Chocula? Boo-Berry? or Frankenberry?
Enter your number to get our free mobile app
CHECK IT OUT: See the 100 most popular brands in America