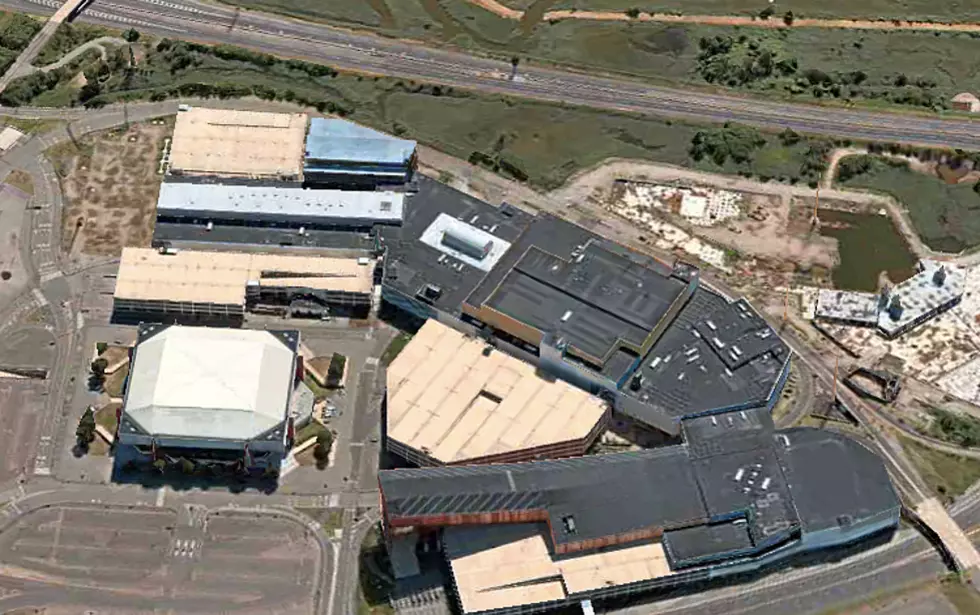 Will This Be The American Dream Mall's Actual Opening Date?
The American Dream Mall project from above (Apple Maps photo)
For the very first time in the sprawling history of the American Dream Mall project, a specific opening date has been named.
Mark your calendars, the mall's developer, Triple Five, says that American Dream will open on October 25th, 2019.
If you've crossed paths with just about anything New Jersey related in the past decade and a half, you've certainly heard about the American Dream Mall (formerly "Xanadu").
The on-again, off-again, will it or won't it saga stretches back well into the early-2000s, with no fewer than three opening time frames coming and going in 2019 alone.
"Over the coming weeks, American Dream will be providing further insights to the property, its attractions, tenants and the exciting plans and events surrounding the opening and beyond,"
October 25th is 114 days from the time of this writing, so they've got about 3 1/2 months between now and the stated ribbon-cutting.