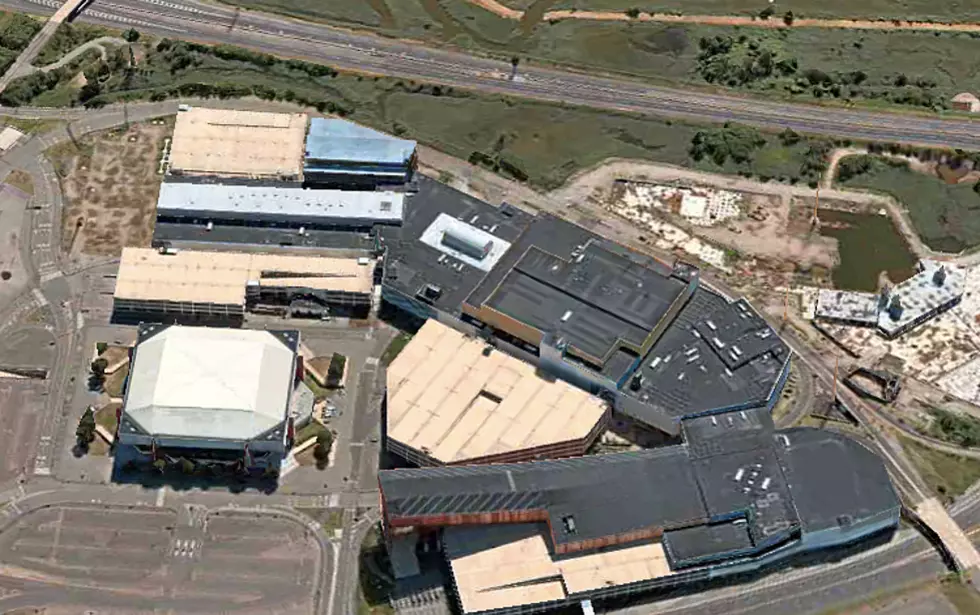 American Dream Job Fair Gives Biggest List Yet Of Upcoming Stores
The American Dream Mall project from above (Apple Maps photo)
Sometimes you have to look a little deeper for things that you'd think would be easy to find.
The last few months have been full of big announcements from the operators of The Meadowlands' American Dream Mall.
There's one big thing that's still missing, though.
About a year ago NJ.com put out a list of about a dozen and a half stores that are expected to take up residence at the mall, including Banana Republic, Hermes, and Zara.
But there still hasn't been an official announcement of the retailers that will open when the shopping portion of the mall opens (a date that's also hard to come by. The most recent time frame that's been pegged is March of this year).
An upcoming job fair, however, is giving us the largest list yet of businesses that are looking to hire.
NJ.com is once again on top of the story, publishing the details of the January 29th job fair, which includes a list of three dozen businesses that looks like this:
abercrombie kids
Aldo
Amazon 4-star
American Eagle Outfitters
Ani Ramen
Asics
Bath & Body Works
Big SNOW
Build-A-Bear Workshop
Century 21
Charleys Philly Steaks
Columbia Sportswear
Evereve
Foot Locker
Grisini
H Mart
H&M
Hollister Co.
IT'SUGAR
Levi's
Lush
MAC Cosmetics
PacSun
Pora Foods
Primark
Samsonite
Sephora
Torrid
Tumi
Ulta Beauty
UNIQLO
Victoria's Secret
Villa Restaurant Group
Wendy's
Yoyoso
Zara
Still missing though is the most important announcement - we still don't have an official date for when the shopping part of the mall will be opening for business.
In the meantime, however, you can apply for a job with a TBD start date at the American Dream job fair on Wednesday, January 29th from 2 P.M. to 6 P.M.
Enter your number to get our free mobile app