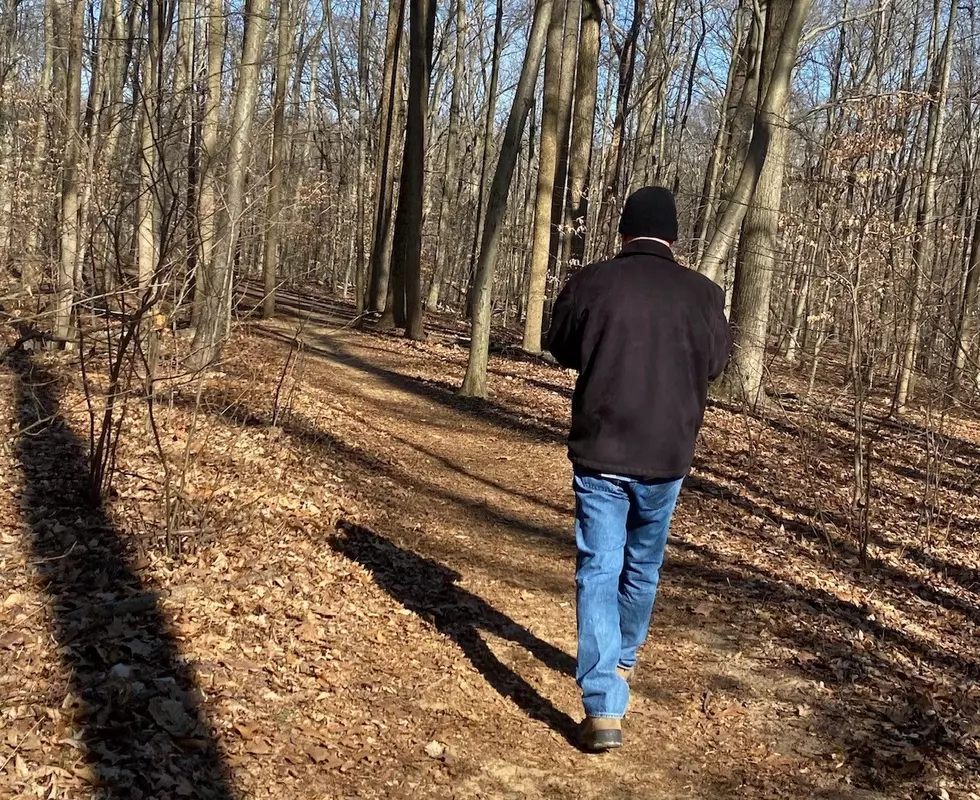 Hiking NJ: Clayton Park in Upper Freehold Township [VIDEO]
Shawn Michaels
Enter your number to get our free mobile app
In this latest webisode of Hiking NJ, we travel to Imlaystown in Upper Freehold Township to visit beautiful Clayton Park. Clayton Park is part of the Monmouth County Park System.
It's a great park just about an hour from our home in Ocean County. It's just outside Cream Ridge on the Monmouth County side and it is a very scenic area and an enjoyable hike. The parking lot is not huge, but seemed to hold a good amount for a Saturday afternoon. There are no restrooms, however, a portable toilet is available at the entrance. Maps were available.
Clayton Park has several smaller trails which if you loop together can make for a nice hike.
There is a small "easy" trail (Glen Trail) also available.
Moderate Trails include Doctor's Creek Trail (1.6 miles), Old Forge Trail (1.5 miles) and Bridges Trail (1.8 miles).
I like the trails at Clayton because they are wide and clear. The trails can be muddy in sections and there are inclines, so you get a good cardio workout going up and down the trails.
One thing we encountered at Clayton Park that I haven't really seen a lot of during our hikes was bikers. There was a lot of trail biking so keep an eye out for bicyclists and give them the right of way - it makes it easier for everyone.
We did close to 4 miles when we were finished and we enjoyed this beautiful park.
Enter your number to get our free mobile app