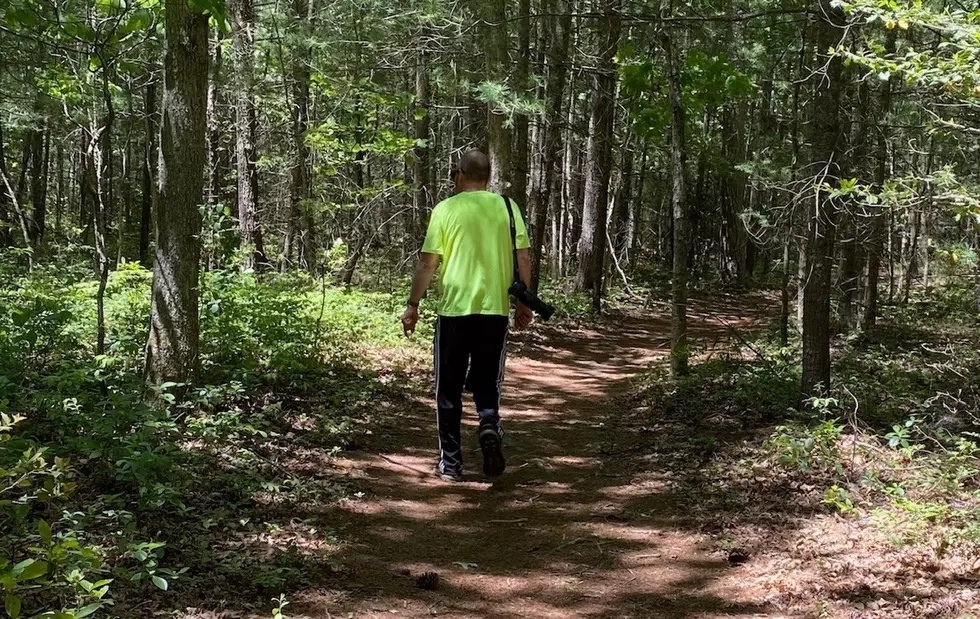 Hiking NJ: Belleplain State Forest [VIDEO]
Shawn Michaels
Enter your number to get our free mobile app
Looking to get away from the "darkness" that we seem to be living in these days? Well I recommend a good hike at any of our many state, county and local parks.
Peace and quiet along with nature.....you can't beat a getaway from reality like you can with a good hike.
In this edition of "Hiking NJ" April and I were off to Cape May County and a trip to Belleplain State Forest  in Woodbine. About one hour from Southern Ocean County, this peaceful wooded park is a nice place for a good hike.
There are several trails, we did the "white" trail on East Creek Pond. The trail is 7 miles long. Trail is well marked. Nice flat trails, with just a few tight spots and some mud....but for the most part wide, flat and a solid pack. We enjoyed. Forest is high so limited visibility along the trail, but plenty of natural sights along the way.
We enjoyed Belleplain, I'd suggest doing it soon though because insects will be an issue very soon and that always makes a deep woods hike less comfortable.
Enter your number to get our free mobile app
MORE INFO: 7 easy ways to stop touching your face