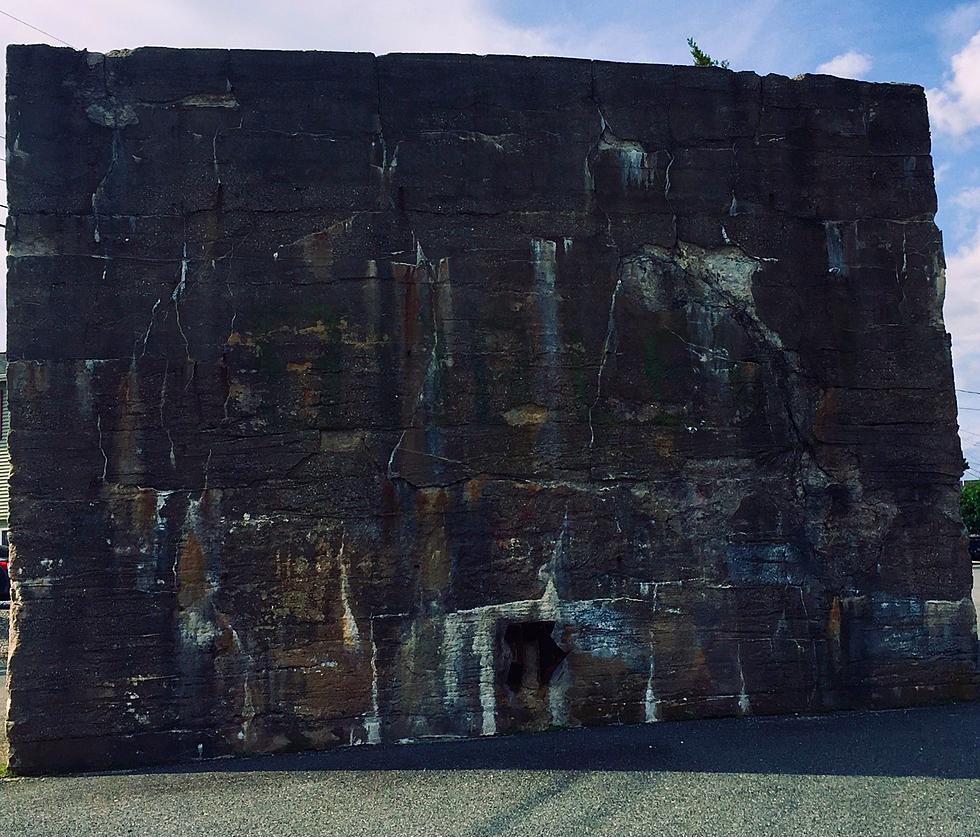 Do You Know About The Mysterious Giant Blocks in Southern Ocean County
Shawn Michaels
They stand 20-25 feet tall and 20 feet thick - two in the middle of a road (Ensign Drive/Staysail Drive) and one in a local resident's backyard, but what are they?
Let's take you back over one hundred years ago to 1912. Just before World War One a German Company "Hochfrequenzmaschinen Aktiengesellschaft für drahtlose Telegraphie" built the transatlantic telegraph station on the Jersey Shore coast along a section of Little Egg Harbor Township known as "Mystic Island". The tower stood 820 feet, which made the structure the second largest tower in the world, next to the Eiffel Tower in Paris. At its inception, it was the most powerful transatlantic transmitter in the United States. The giant blocks were used as cable anchors for the tower.
The tower base is displayed at the Tuckerton Historical Society, at the Historic Giffordtown Schoolhouse Museum on Leitz Boulevard and Wisteria Lane in Tuckerton.
According to lure, the station was used by the Germans at the beginning of WWI to send secret transmissions between the Ocean County location to Eilvese, Germany beginning June 14th, 1914. However, once the U.S. entered the War the station was seized and turned over to the U.S. Navy.
Also according to lure, the station was used to send instructions for the sinking of the RMS Lusitania.
There is also a section of the original location, a brick tower which still stands today and is visible along Radio Road. By the way, Mystic Island at the time was named Hickory Island and Radio Road was named after the station.
The Tuckerton Wireless Station was demolished on December 27th, 1955. A neat bit of Jersey Shore History! Next time you wanna go on the search for some interesting sights, look for the giant blocks and brick tower and you'll be transported back to Ocean County circa 1912.
If you have leads to great stories here at the Jersey Shore, email me at Shawn.michaels@townsquaremedia.com.
Check Out Shawn & Sue's Latest Jersey Shore Podcast