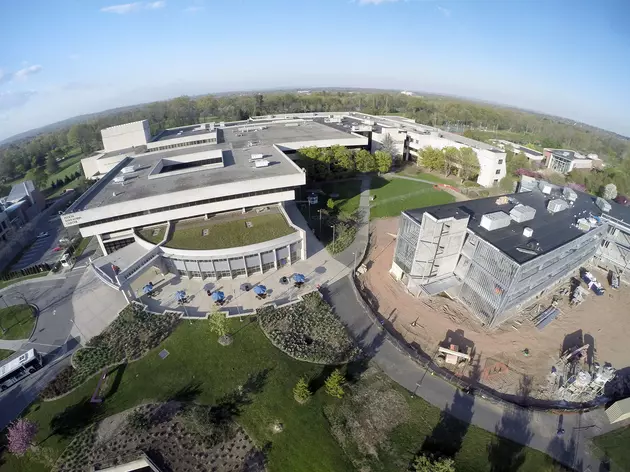 Cleared for takeoff: NJ college gets federal permission to operate drones
BCC campus (Photo provided by Bergen Community College)
Bergen Community College is cleared for takeoff.
BCC has received permission from the federal government to operate drones, making it one of only three community colleges nationwide to receive such an exemption, and one of just 21 colleges and universities overall.
"This is the type of technology that is cutting edge, and there is a lot of potential that exists for unmanned aerial vehicles, or drones, in the future," Larry Hlavenka, BCC spokesman, told New Jersey 101.5.
Hlavenka said because BCC has a strong commitment to STEM - science, technology, engineering and math - drones are a natural progression for the community college located in Paramus.
The school had been seeking drone permission since June, initially interested in using the aircraft for photography and videography, but the school will now leverage the exemption through credit and non-credit coursework.
As part of the exemption from the Federal Aviation Administration, BCC must follow strict rules when taking flight.
A press release from BCC points to a 200-foot aerial height limit and a 500-foot buffer between airborne drones and all buildings and pedestrians. Also, a licensed "pilot in command" must accompany all drone flights on campus.