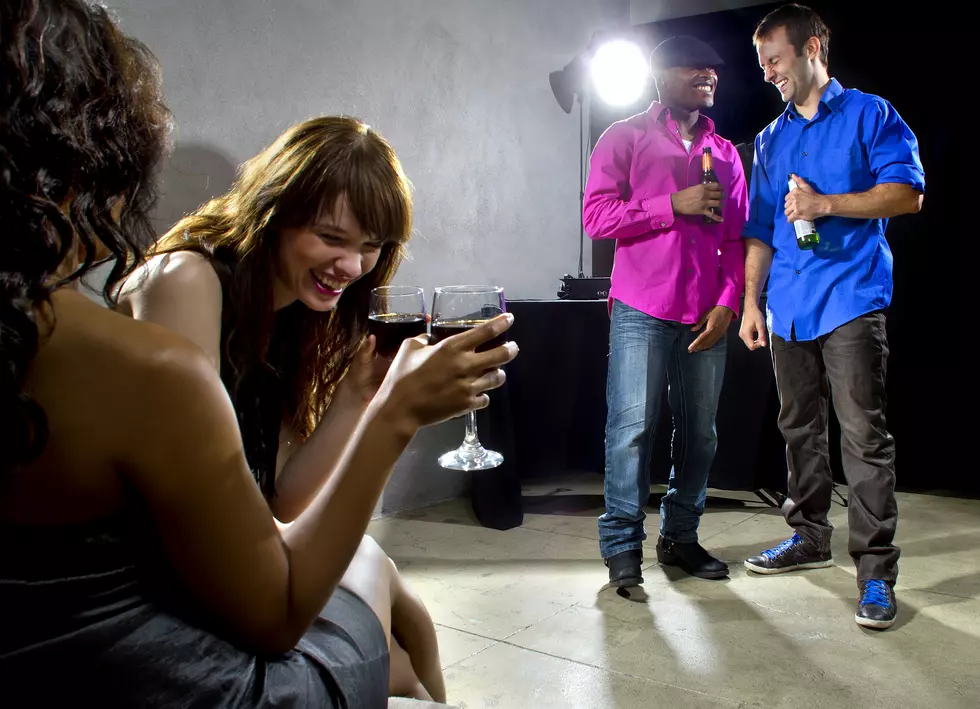 You can keep your spirits bright, but keep them away from the steering wheel in New Jersey
Getty Images/iStockphoto
It may sound like it's coming from the theater of the obvious, but it is a timeless lesson to be learned and abided by -- if you're drinking and having a good time, great, but don't get behind the wheel after you do.
It's not just about avoiding getting a ticket, paying a fine, it's about the risk of causing an accident single vehicle or otherwise, and, even worse than that, seriously or fatally injuring someone.
For some perspective and advice on what to do and not do this New Year's weekend when it comes to drinking and other road behaviors, Berkeley Township Police Chief Kevin Santucci joined us on 'Shore Time with Vin and Dave' on Sunday morning.
"In our area, there's definitely an increase in traffic flow, whether it's people being off of work or kids out of school or older students' home from college," Santucci said.
"Certainly, we want everybody to enjoy their holidays, we don't try to be the Grinch, contrary to popular belief sometimes, but we really want people to enjoy themselves but be safe when they're doing that, whether it's designating the driver -- for me, the gamechanger the last couple of years has been the ride sharing apps, I think most people now, if not everybody now has a smartphone, it's very simple to download an app. Plan ahead and have that contingency plan should things get out of control."
There is some type of ticket, summons, charge that would accompany a stop for drinking and driving, and hopefully nothing more that happens as a result of drinking and driving.
There are drivers who try and reason with fate by saying things like 'I'm fine, it's not far for me to go', but it's your safest bet to leave the excuses at home and don't drive under the influence.
"Whether it's Uber of Lyft or whatever else, most of those rides are very, very cheap, so, it's not worth it (to drive drunk)," Santucci said.
If not, there are serious consequences, so do the right thing.
"Call a friend, plan ahead, I mean it sounds so cliche, but that's really the way to do it because you wake up with a lot of regret the next day," Santucci said. "There's a lot of consequences that people might not realize, some of them are obvious but some of them, if you haven't been involved in the legal system, you realize that down the line."
You can listen to the full conversation that we had with Berkeley Township Police Chief Kevin Santucci on 'Shore Time with Vin and Dave' on Sunday morning, right here.
Conversation Part One:
Conversation Part Two:
The 25 Most Dangerous Roads in New Jersey
Here are New Jersey's Most Wanted Criminals
25 True Crime Locations: What Do They Look Like Today?
Below, find out where 25 of the most infamous crimes in history took place — and what the locations are used for today. (If they've been left standing.)