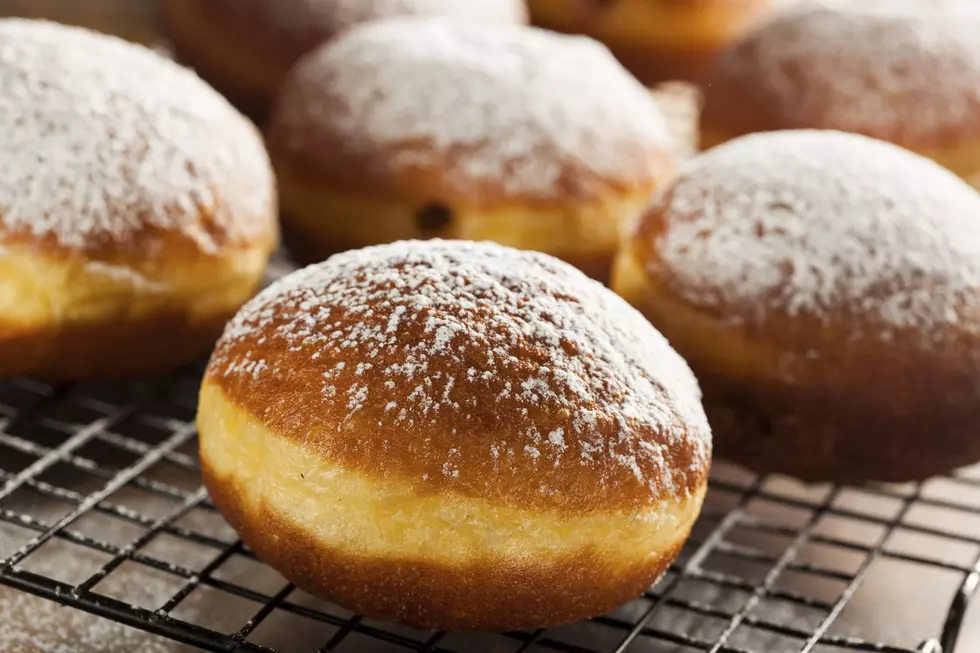 Where Can I Find These Polish Donuts In Ocean County?
bhofack2/ThinkStock
Tomorrow, Tuesday, February 25th, has a lot of different names.
But, of course, it's also Fat Tuesday, Mardi Gras, Fastnacht Day for the Pennsylvania Dutch, and Paczki Day for many Polish communities.
Whatever you call the day before Ash Wednesday, a lot of people will partake in sweet treats to mark the last day before Lent begins.
I first became familiar with paczkis (as I learned it, pronounced poonch-key) when I lived in Connecticut. The traditional Polish treats are more or less jelly donuts with sweet fillings like lemon cream, raspberry jelly, apple filling, and even Bavarian cream.
When I lived in Connecticut, this time of year you could find paczkis just about everywhere, from specialty bakeries to most grocery stores.
When I moved back to New Jersey, though, they became harder to find.
For the last few days I've been trying to source some paczkis here in Ocean County but haven't had any luck yet.
So, now I need your help.
Whether it's a local bakery that's churning out freshly made paczkis every day, or a grocery store that I just haven't looked in yet, help a guy out!
Enter your number to get our free mobile app