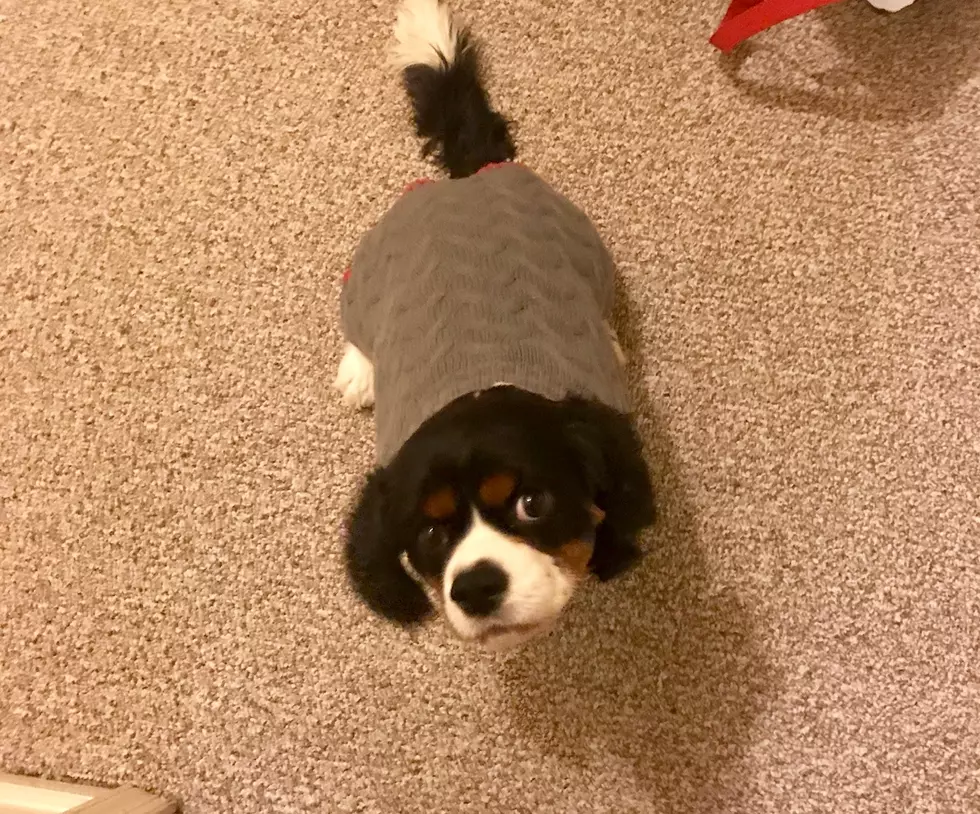 Tips To Keep Your Pets Safe This Winter
Scooter all bundled up for winter (Photo by Justin Louis)
With the Antarctic cold (literally) that's descended on a huge swath of the country, New Jersey included, there has been plenty written with tips to keep us, our homes, and our belongings safe, but don't forget about our pets, too.
Just because they wear fur coats all the time, it doesn't mean that they're immune to frigid temperatures.
This awful story of a stray dog in Detroit who was found with widespread frostbite is just one example of how bad freezing temperatures can injure our four-legged family members.
Make walks as quick as possible, for the benefit of both your dog and you.
Be sure to dry them off completely when you get back inside.
Speaking of their feet, after walking on surfaces that have been treated with salt or ice melt, give their paws a quick wipe down with a damp cloth. Salt and ice melting mixes can be harmful to their sensitive paw pads.
And finally, if you have a dog who is used to spending much of its time outside, it's time to break that habit.