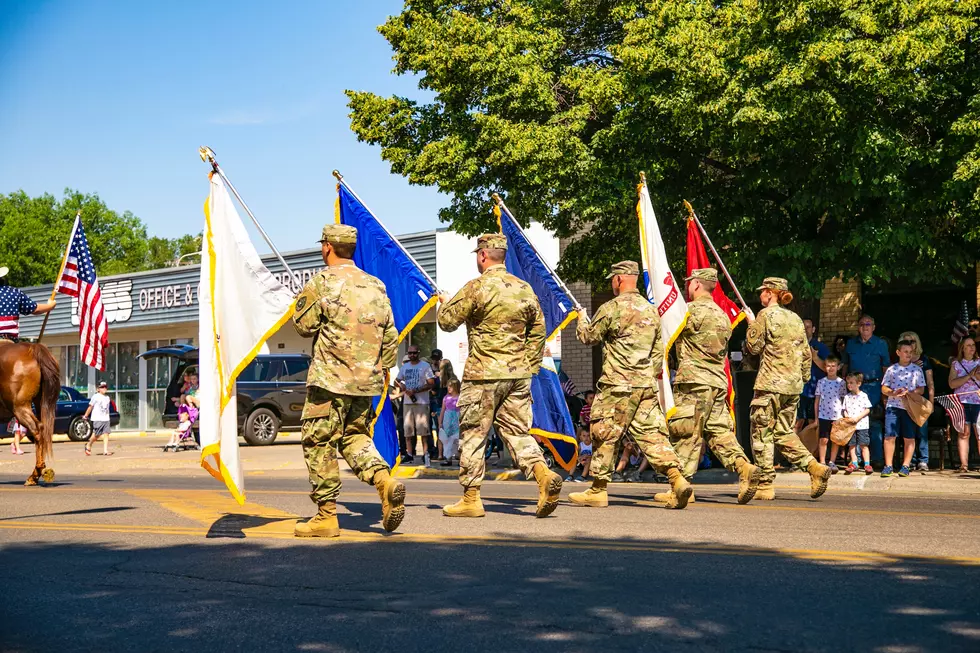 Salute to Our Armed Forces Family On This Veterans Day in Ocean County, NJ
Unsplash.com Ian MacDonald
Friday, November 11th is Veterans Day 2022. It is a day to honor our military families and the sacrifices they made to serve our nation and protect our nation and provide us with the freedoms we enjoy as Americans.
This Veterans Day I bring to you a local military author who has written several books with a "veterans" theme. Author and military historian John Siegfried has written several fantastic military books including:
Six Degrees of the Bracelet: Vietnams Continuing Grip
A Wolf Remembered: Story of Medal of Honor Recipient Sergeant Major Jon Cavaiani
The New Agent Orange: Comparing Vietnam Vets Presumptive Diseases with Gulf War Syndromes and Sicknesses.
Gettysburg: The Casual Factors That Cost the South Independence
John's latest book is No Greater Love: Story of Medal of Honor recipient CPL Michael J Crescdenz. I sat down and talked with John Siegfried about the book and Veterans Day.
"On Veterans Day we honor all those men and women who chose to dedicate their lives to a cause greater than themselves- the defense of our great Nation and our precious freedoms.  While military service is often temporary, one is a veteran FOREVER! The sacrifice of service to the country often shaped the future of those who serve.  Courage, Honor and Commitment are not merely "buzz words" but a code that is forever part of a veteran's DNA.  To all who have served, we honor and salute you for personal sacrifices for the freedoms we are fortunate to enjoy in this great country we all call AMERICA."
~ Toms River Township Mayor Maurice B. Hill
Friday, November 11th Toms River will once again host its annual Veterans Day Parade here in Downtown Toms River. The parade will make its way down Main Street and onto Washington Street downtown on Friday. According to the Toms River Township website, "The parade begins at 9:45 a.m. at the Toms River Shopping Center on Route 37, proceeding south on Main Street (Route 166) and then east onto Washington Street."
In addition, "After the parade, there will be a ceremony held outside Toms River's Town Hall at 33 Washington Street.  The post-parade ceremony will feature speakers and honored guests, a rifle salute, and the placing of the wreath on the Veteran's monument."
Take time to attend a Veterans Day event in your town on Friday and honor those who gave so much of themselves to keep us free.
LOOK: 100 years of American military history
KEEP READING: Scroll to see what the big headlines were the year you were born
Here's a
look at the headlines
that captured the moment, spread the word, and helped shape public opinion over the last 100 years.