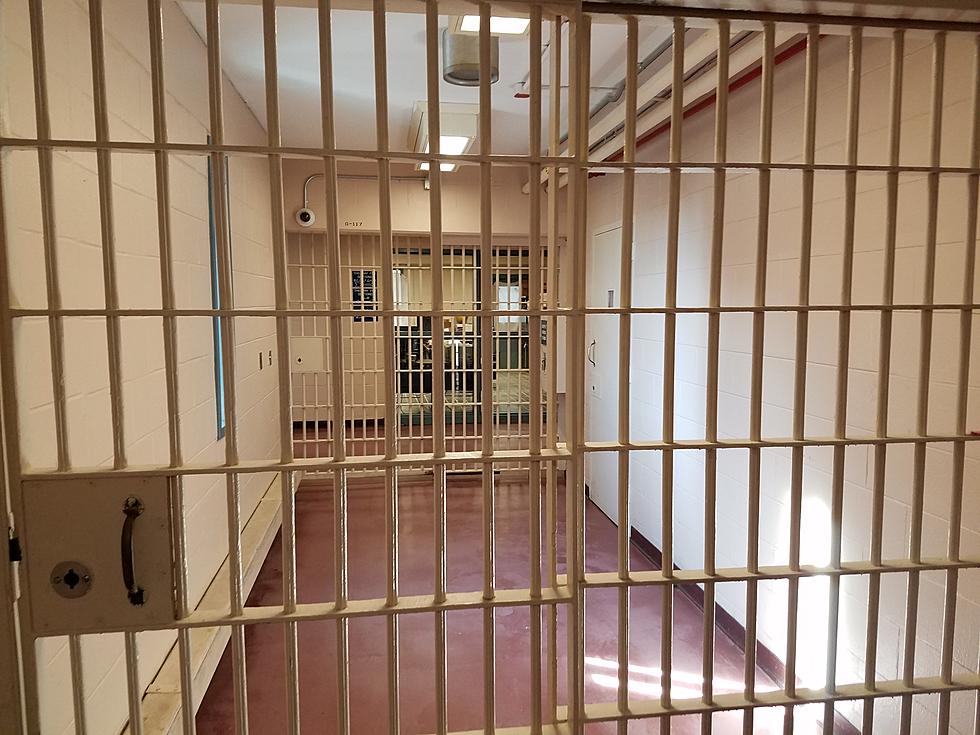 Off-duty Hillside, NJ police officer and Toms River, NJ resident charged with Vehicular Homicide in Tinton Falls, NJ crash
Prison door at the Monmouth County Correctional Institute. (Vin Ebenau, Townsquare Media New Jersey)
A Hillside Police Officer has been arrested and charged for veering off the Garden State Parkway in Tinton Falls last October, while off-duty and on his way to work in Union County, and crashing into another vehicle killing two people, Acting Monmouth County Prosecutor Lori Linskey announced on Friday.
John P. McClave III, 34, has been charged with two counts of second-degree Vehicular Homicide for allegedly causing the October 9, 2021 crash on Asbury Avenue.
He is accused of driving recklessly and being under the influence of intoxicating substances at the time of the crash, according to an investigation by the Monmouth County Serious Crash Analysis Response Team, Monmouth County Prosecutor's Office Fatal Accident Unit, and Tinton Falls Police who were first on the scene that night along with the Wayside Fire Company.
Law enforcement said they also determined in their investigation that McClave's 2018 GMC Canyon pickup didn't slow down or change direction significantly after leaving the parkway lanes, which led to him hitting an embankment and then a 2020 Toyota Corolla.
Following the accident, McClave III was brought to Jersey Shore University Medical Center for treatment of serious but non-life-threatening injuries.
Angel L. Acevedo, Jr., 40, of Baltimore, Maryland, and his wife, Daniela Correia Salles, 35, suffered multiple severe injuries and were pronounced dead at the scene.
McClave was issued summonses for Reckless Driving, Failure to Maintain Lanes, Failure to Wear a Seatbelt, and Having an Open Container of Alcohol in a Vehicle.
If you have any information, contact Monmouth County Prosecutor's Office Detective Kristian DeVito toll-free at 1-800-533-7443 or Tinton Falls Police Department Patrolman David Ebert at 732-542-4422.
Acting Prosecutor Linskey said that her office is filing a motion to have McClave detained pending the resolution of this case.
"This officer's actions on the night of the collision far crossed the line separating passive negligence from active criminality, and as a result, a married couple have lost their lives," Acting Prosecutor Linskey said in a written statement. "We hope today's announcement brings their loved ones some semblance of solace in knowing that the first steps have been taken towards achieving justice."
This case is being prosecuted by Monmouth County Assistant Prosecutor Meghan Doyle.
McClave is represented by Timothy Smith, Esq., with an office in Fairfield.
Acting Prosecutor Linskey said that if convicted of a second-degree offense of this nature, McClave would be subject to a term of up to 10 years in state prison, with 85 percent of the term to be served before the possibility of parole for each count, according to the provisions of New Jersey's No Early Release Act (NERA).
Ten times drunk driving changed New Jersey Lives Forever