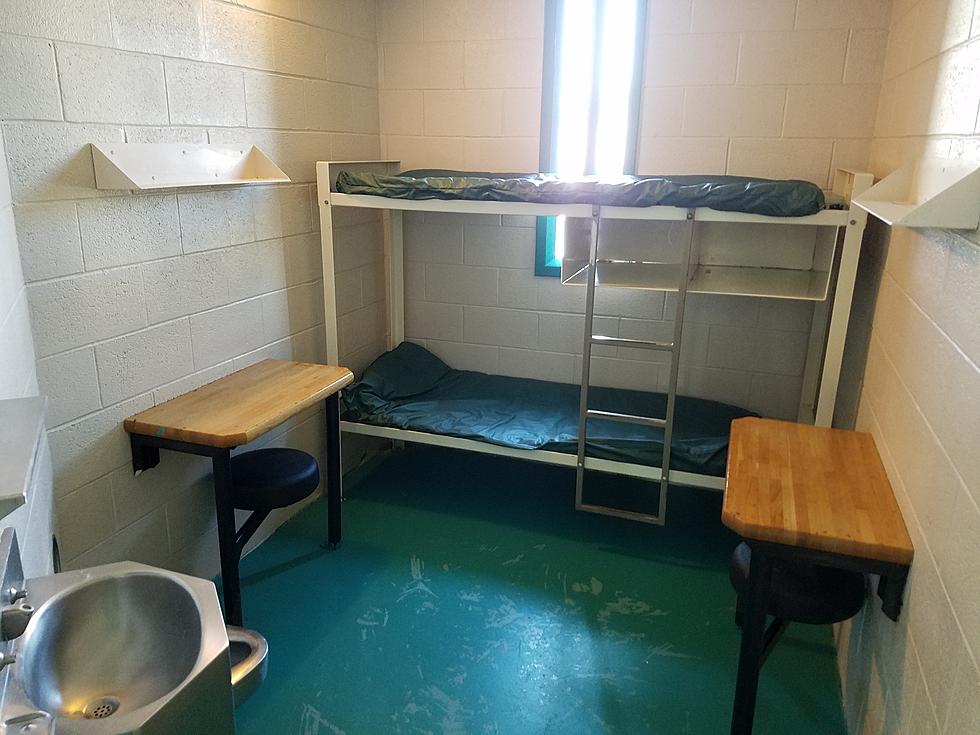 Long Branch, NJ man pleads guilty to providing lethal drug mix to fellow inmate
Prison cell at the Monmouth County Correctional Institute. (Vin Ebenau, Townsquare Media New Jersey)
⚖️ Toms River man dies from drug overdose at Monmouth County Correctional Institute
⚖️ Long Branch man supplied him with heroin mixed with fentanyl
⚖️ The inmate was charged for supplying drugs to fellow inmate
---
A Long Branch man has pleaded guilty and admitted to supplying a lethal drug concoction to a fellow inmate at the Monmouth County Correctional Institution.
David Egner, 31, of Toms River, was found non-responsive in his cell on April 17, 2022, was brought to the hospital and passed away several days later from heroin/fentanyl poisoning, according to Monmouth County Prosecutor Raymond Santiago.
An investigation into the death led authorities to identify 48-year-old Alvino Hinton, of Long Branch, as the man who supplied the drugs that caused the overdose.
The law enforcement team investigating the death also learned that Egner went into Hinton's cell to deliver a tray of food earlier that morning and it was at this time that Hinton provided the heroin laced with fentanyl.
Hinton was later charged and has since pleaded guilty to a single count of Strict Liability for a Drug-Induced Death and at sentencing this August, he faces 10 years in state prison.
Prosecutor Santiago said that MCPO Detective Brian Hammarstrom along with members of the MCPO Major Crimes Bureau and Professional Responsibility and Bias Crime Unit, and the MCCI Special Investigations Division investigated the death.
This case is being prosecuted by Monmouth County Assistant Prosecutor Lisa Commentucci.
Hinton is being represented by Paul E. Zager, Esq., with an office in Freehold.
Best Seafood Restaurants at the Jersey Shore
Best Steakhouses In New Jersey
Famous Athletes Who Came From New Jersey
Professional Sports Teams That Play In New Jersey
Professional Sports Teams That Play In New Jersey
New Jersey Abandoned Sports Stadiums
The Biggest Music Stars From New Jersey