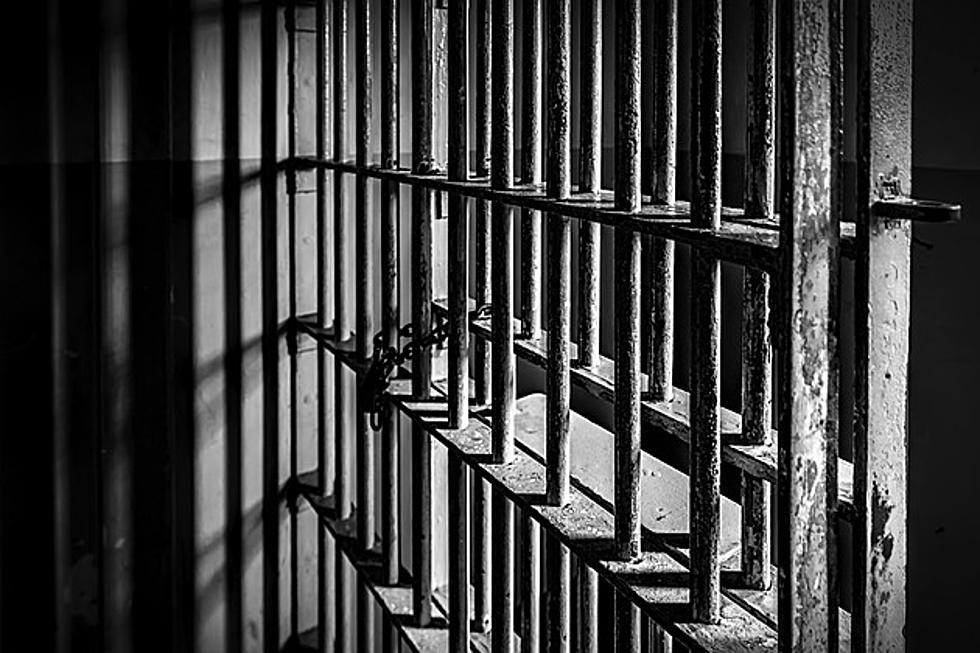 Member of Latin Kings street gang in New Jersey indicted for giving assault orders to prison hit squad
(Getty Images)
A member of the Latin Kings street gang has been indicted for working with a prison "hit squad" to orchestrate assaults on a pair of inmates in the state prison.
In fact, 29-year old Daniel Balbuena is also a member of said "hit squad" as well as working for the leader of the Latin Kings Street gang.
In addition to that, Balbuena is in prison himself, and working with the hit squad.
Balbuena is also an alleged member of the Gran Familia Mexicana street and prison gang, but is incarcerated at the Southern State Prison.
New Jersey Acting Attorney General Andrew Bruck announced the indictment by a state grand jury of Balbuena for allegedly conspiring with members of the prison "hit squad" to carry out assaults on two other inmates.
Balbuena is charged with 2nd-degree Conspiracy, 2-counts of 2nd-degree Attempted Aggravated Assault, and 2-counts of 3rd-degree Aggravated Assault for his role the in the hits.
The New Jersey Department of Corrections Special Investigations Division and the OPIA Corruption Central Squad investigated the hit squad and their orders and learned that Balbuena allegedly made a deal with this Latin Kings hit squad and agreed, himself, to attack a member of a gang, that was being hostile to Gran Familia Mexicana -- who Balbuena wanted to be assaulted.
Balbuena worked with 26-year old Roberto Garcia of Cateret and 26-year old Andy Reyes of Somerset in April of 2020 on planning out the attacks.
Garcia and Reyes were indicted in September of 2021 along with the alleged leader of this hit squad -- 34-year old Frank Blake of Hillside, who is the alleged lead of the Almighty Latin King and Queen Nation street gang (also known as Latin Kings) based in Elizabeth -- as well as eight other men tied to this crime.
Balbuena followed through on the assault of one of the two inmates, as planned, on April 5, 2020 when he started punching and kicking the vicimd in the head, sending him to the hospital with head trauma.
On April 6, 2020, he then went to the prison yard and attacked the other inmate in the same manner leading to serious bodily injury.
While Garcia and Reyes were charged in connection with those assaults in the September 2021 indictment of Blake and the alleged "hit squad",  Balbuena was not, and was only identified him only as "Individual #1", according to Bruck.
There was more than one hit carried out as Bruck cited five inmate attacks in the state prison as well as on another planned assault on an inmate at the Northern State Prison in Newark that the DOC made sure never took place.
Balbuena was charged by complaint on October 18, 2021.
Blake and co-defendant 28-year old Alexander Chludzinski, of Phillipsburg, us accused of talking about going to the homes of DOC-SID investigators, who lead this investigation, and harm them as well.
"We will not tolerate gang-related violence in our state prisons," Acting Attorney General Bruck said in a statement. "This new indictment secured by our Office of Public Integrity & Accountability and DOC's Special Investigations Division reflects our commitment to hold anyone who threatens the safety of inmates or correctional officers fully accountable. I commend all who worked on this investigation."
"We will continue to work with the Department of Corrections to neutralize the dangerous and corrosive influence of gangs in our prisons and protect the people who are held in state custody," OPIA Executive Director Thomas Eicher said in a statement. "We will not allow gang leaders to orchestrate violence between inmates and undermine the security of our prison system."
It could be even more prison time for those involved in these hits and planned hits as Bruck explains that second-degree charges carry a sentence of five to 10 years in state prison and a fine of up to $150,000, while third-degree charges carry a sentence of three to five years in prison and a fine of up to $15,000.
Deputy Attorneys General Travis Miscia, Samuel Rubinstein, and Matthew Lynch are prosecuting the case and presented the indictment to the state grand jury for the OPIA Corruption Bureau, under the supervision of Bureau Chief Peter Lee and OPIA Deputy Director Anthony Picione.
Defense Attorney: Assistant Deputy Public Defender Jacqui Higueruela, Mercer County.
Here are New Jersey's Most Wanted Criminals