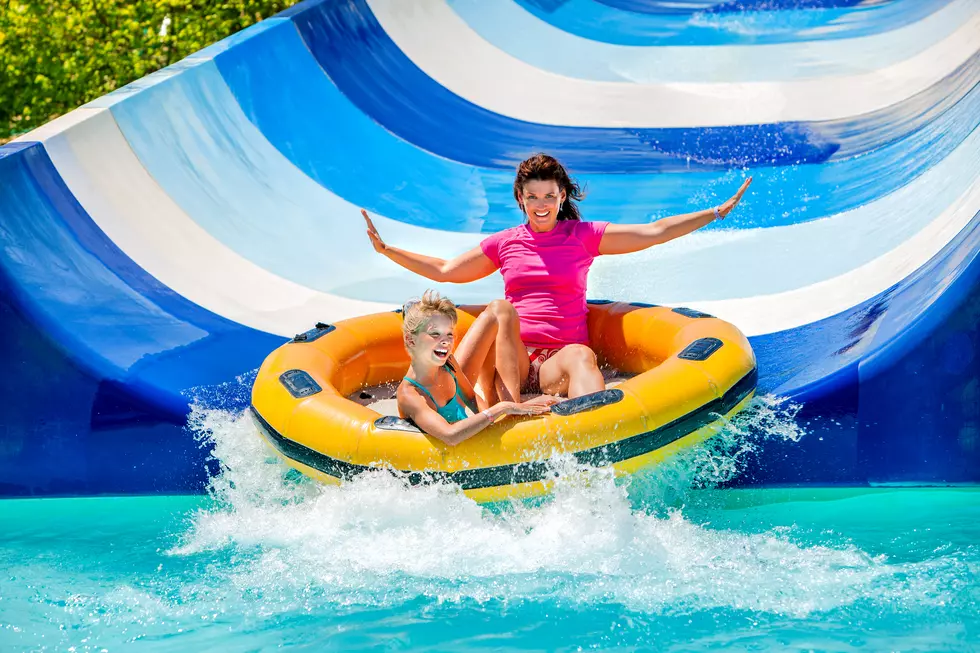 Hurricane Harbor Announces It's Re-Opening for Summer 2020
targovcom
Enter your number to get our free mobile app
I remember it like it was yesterday, the day Hurricane Harbor opened at Six Flags in Jackson Township. It was the summer of 2000. Wow, twenty years ago! How time flies when you're having fun.
In fact, we were at Six Flags for the opening of Hurricane Harbor along with the Gilligan's Island Castaways broadcasting live and floating down the lazy river with a microphone trying to not fall into the water with the equipment. We stayed dry and it was a fun day.
Hurricane Harbor has been held up from re-opening due to the COVID 19 Pandemic, but finally, they are announcing their re-opening this week.
Officials at Six Flags say they will re-open the water park this Thursday, July 23rd. The water park will operate Thursday through Monday, July 23 through August, plus select days in September. Like its sister park, Six Flags Great Adventure, the water park will put extensive new safety measures and hygiene protocols into place, including several new advanced technology systems to protect guests and employees. These procedures will be adjusted on an as-needed basis to ensure compliance with state recommendations.
Like Six Flags Great Adventure which opened July 3, the water park will employ an online reservation system to manage attendance, schedule guests for entry by day, and to stagger arrival times to minimize proximity exposure. Other new technologies include:
State-of-the-art thermal imaging for temperature checks;
Advanced security screening technology for touchless bag checks; and
Mobile food ordering.
Enjoy summer fun and stay cool and safe at Hurricane Harbor with 92.7 WOBM
Enter your number to get our free mobile app
What's In Your Beach Bag?