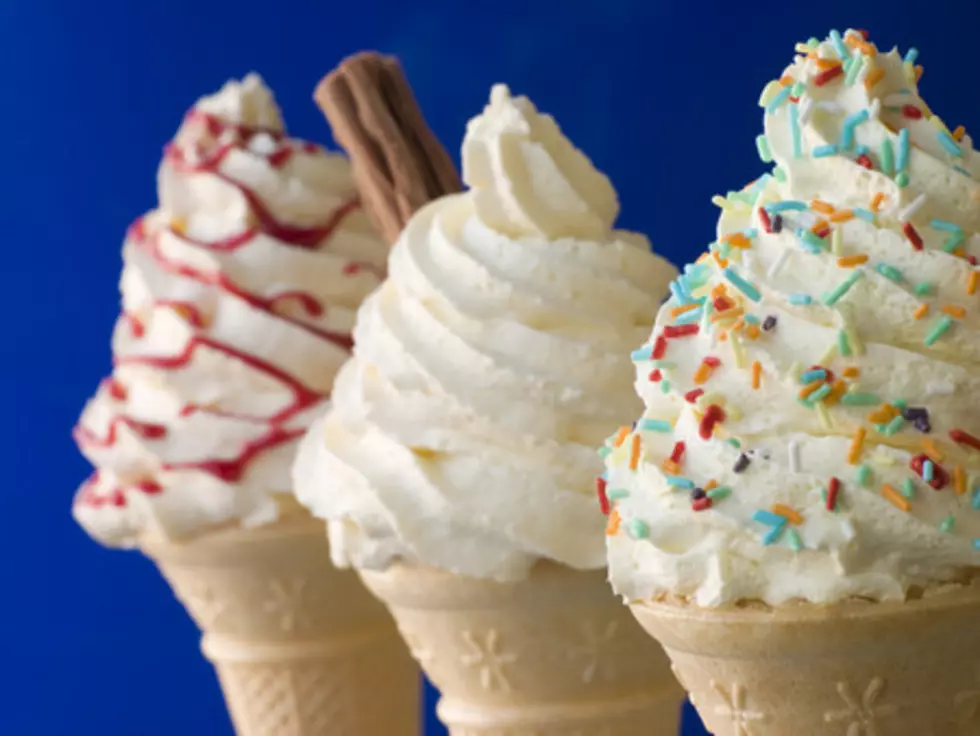 Free Ice Cream for the First Day of Summer on Friday
Townsquare Media
Friday, June 21st is the first day of summer and YOU can celebrate with FREE ice cream!
This Friday, participating Dairy Queen stores will offer a free cone for customers who obtain the coupon from their mobile app. Customers with the app will have access to a single-use mobile coupon that must be combined with a purchase.
The app coupon allows customers to select from an Orange Dreamsicle dipped cone, a chocolate dipped cone or the regular vanilla cones after they've made a purchase.
According to a Fox News report, the coupon can be used at participating locations and customers can call ahead to make sure a DQ near them is part of the deal.
Enjoy a nice cool treat on Friday as we celebrate the "official" start of summer.