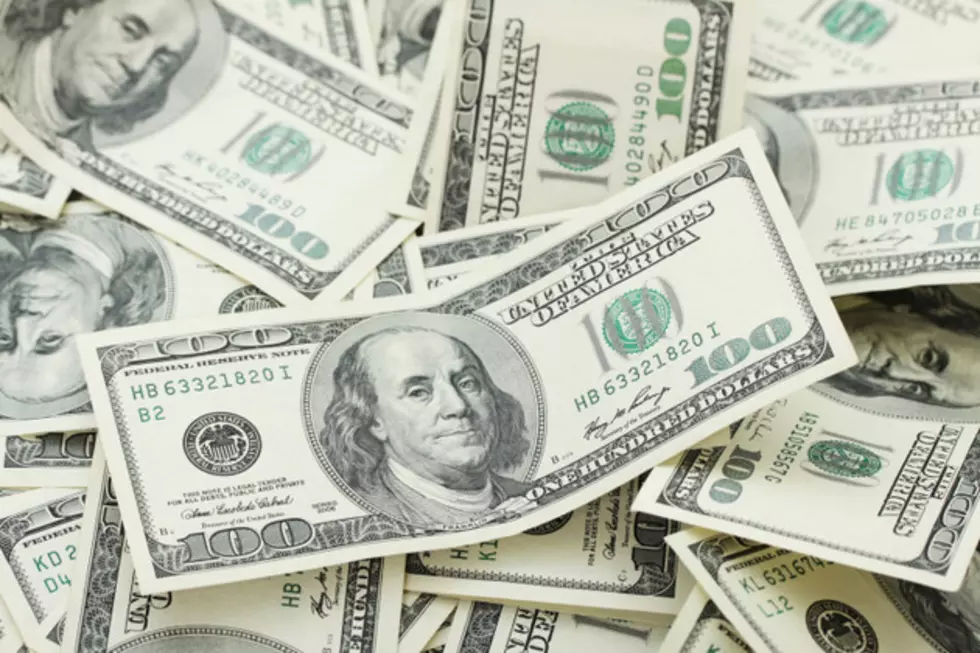 Brick Township joins opiate lawsuit, NJAG targets 'evil' Subsys maker
hynci - ThinkStock
The opioid war escalates in New Jersey, as Brick Township joins the class-action suit that Toms River entered last month, and the New Jersey Attorney General's Office goes after the manufacturer of the opiate-fentanyl formula Subsys.
Brick Township Mayor John Ducey today reiterated the allegation that his Toms River counterpart, Thomas Kelaher, verbalized - that profit-driven pharmaceutical manufacturers are, essentially, pushing opioid painkillers on medical providers and patients through misrepresentations of their effects.
"While we will continue our efforts to attack the heroin problem through treatment and aggressive law enforcement," Ducey said, "we also will hold the manufacturers accountable for telling doctors and patients that opioids are not addictive. They know that's not true."
Litigants include the city of Chicago and at least three counties in California.
According to Ducey, the township's drug overdose count ballooned from 69, in 2014, to 212 in 2016. Ninety-two, so far this year, represents a slower pace than 2016. Ducey credits that to the Police Department's Blue HARP (Heroin Addiciton Response Program), combining aggressive law enforcement with educaiton for children and adults.
As with Toms River, the township is not on the hook for fees to the Washington D.C-based Motley Rice LLC law firm, but will receive a percentage of whatever proceeds arise from either a successful legal action or a settlement.
Playing wtih fire for money?
The four-count action filed by New Jersey Attorney General Chris Porrino specifically targets Arizona-based Insys Therapeutics, Inc., alleging that the company engaged in consumer fraud and falsified health insurance claims to grow market share for Subsys, touted as a pain reliever for cancer patients who are opioid-tolerant. The lawsuit contends that Insys sales reps were directed to expand to chronic pain suffererrs in general, and at higher dosages.
The State seeks maximum civil penalties for three counts alleging violations of the state Consumer Fraud Act, and three times the State's actual damage for one count of violating the False Claims Act, plus costs and fees.
The complaint cites one death to represent "hundreds" of lives in peril, a 32-year-old woman in Camden County who took Subsys for fibromyalgia relief. It also claims that two New Jersey state worker health benefit plans paid $10,300,000 to reimburse Subsys prescriptions from 2012 through September 2016, and the State Workers' Compensation Program added $300,000.
Porrino's office said that since 2012, Subsys has accounted for 98 percent of Insys's net revenues, $74,200,000 in sales for the time frame involved, and that the company has raised the price of the drug every year since launch.
Porrino said that a one-month supply of the lowest available strength, in the drug's first year, cost $2,800, but it had soared to $4,000 by 2015. He accuses the company of misleading health insurance and pharmaceutical plan administrators to secure coverage.
Calling alleged Insys tactics "nothing short of evil," Porrino said, "We contend that the company used every trick in the book, including sham speaking and consulting fees and other illegal kickbacks, in a callous campaign to boost profits from the sale of its marquee drug Subsys."
Porrino claims that the tactics include marketing the product for off-label use - not for which it was given FDA approval - to health care professionals in far-flung practices, such as podiatry, who would have little reason to prescribe it.
The lawsuit also points out what shore Congressman Tom MacArthur (R-3) mentioned after the most recent meeting of the Bipartisan Heroin Task Force - that by National Institute of Drug Abuse figures, 80 percent of new heroin users started with prescription pain reliever misuse. The Centers for Disease Control estimates that opiate-related deaths in the US have more than quadrupled since 1999.