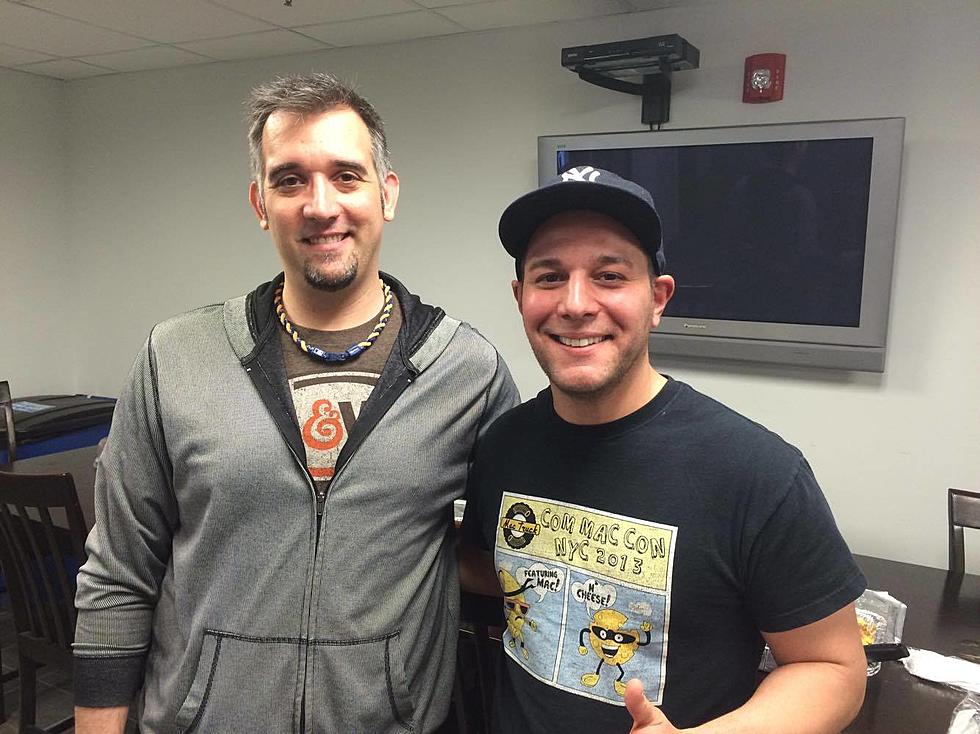 A Food Network Star Surprises The WOBM Staff [Video]
WOBM's Justin Louis and The Food Network's Dom Tesoriero
So, a funny thing happened today. While I was sampling the outstanding food from both The Chimney Cake Factory and The Mac Truck for the Fast Tracks & Food Trucks Festival at Great Adventure, I couldn't shake the feeling that I'd seen The Mac Truck's chef somewhere before. It turns out that I was right.
I got back into the building, and as we were all sitting around the kitchen eating the food that both trucks left for us, it clicked for me. I turned to some of my co-workers and said, "guys, I think The Mac Truck guy was on Food Network Star". A quick Google search confirmed my theory that it was indeed Dominick Tesoriero, this past season's runner-up.
We went back downstairs to see that the truck was still here, but Dom wasn't. His co-foodie, Rafael said that he'd already left, but offered to call him. I got on the phone and told Dom that I realized who he was and asked how far away he was. He said that he'd be more than happy to turn around and come back to the WOBM office.
I really can't thank Dom enough. He couldn't have been friendlier and more accommodating. Good luck on "Comeback Kitchen", Dom, we'll be rooting for you!