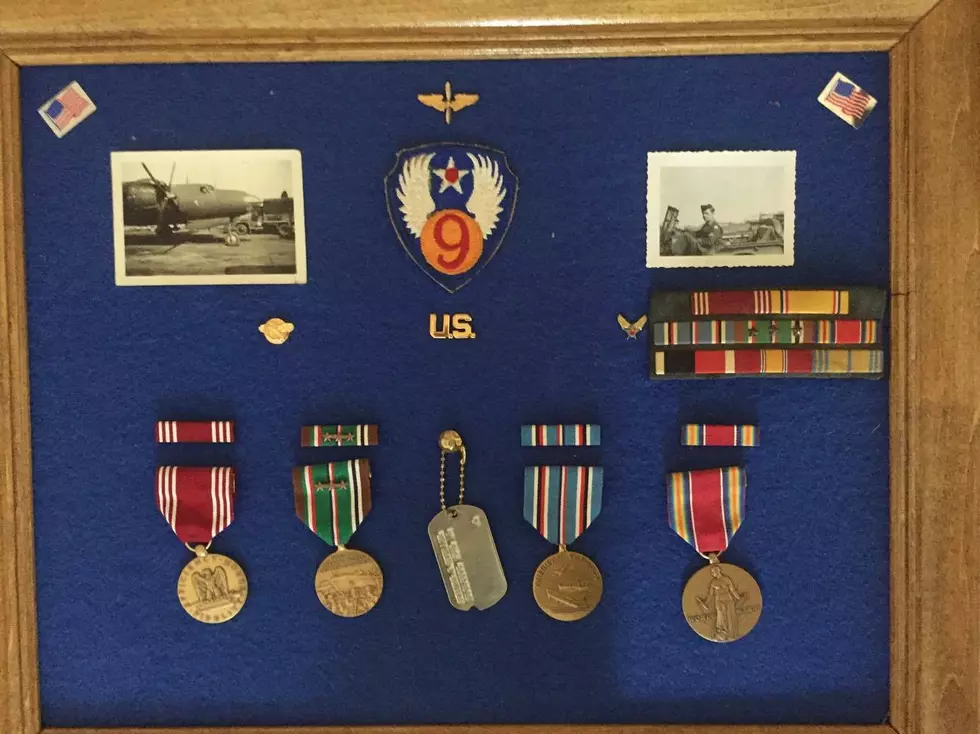 Why Family Heirlooms Matter On This Veterans Day
Medals and ribbons belonging to Justin's grandfather (Photo by Justin Louis)
As we think about the men and women who have served our country on this Veterans Day in Ocean County, in addition to the service members who are currently serving, a lot of us are also thinking about family members who are no longer with us who have served in past conflicts.
My grandfather was a member of the 9th Air Force and served in the European Theater during World War II.
While my grandfather was someone who didn't speak of his service, he did keep a careful collection of medals and other keepsakes of both his and his brother's from the war.
I've been meaning to research further for a while, to learn exactly what the medals and ribbons all signify, and to hopefully uncover records of my grandfather's service.
I truly believe that these keepsakes are important to keep in families.
Especially when a family may not have an oral history of a family member's service, at least we have the material things that can still tell part of the story for generations to come.
Rather than going into the hands of a general collection, I think that it's important to be able to sit with children and grandchildren someday and say, "this belonged to your ancestor".