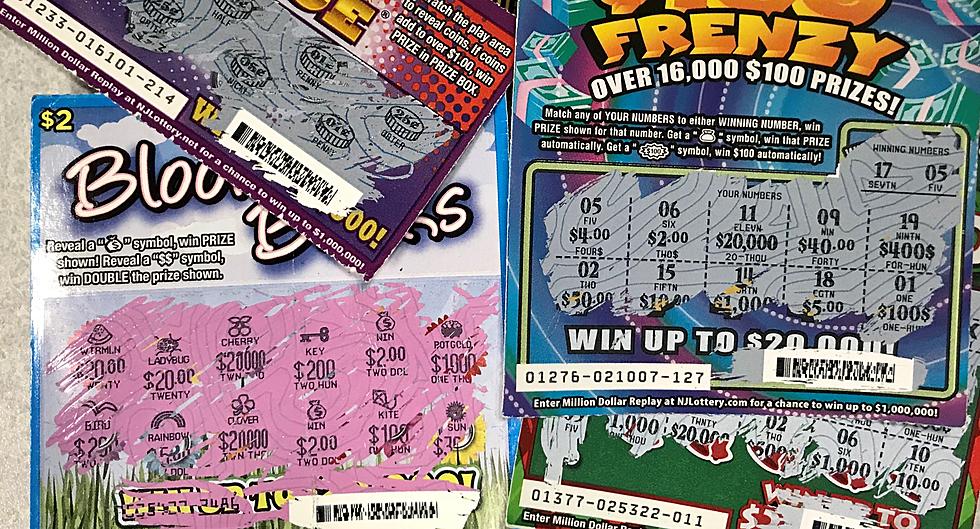 Waiting To Cash In Lottery Tickets? Expiration Dates Are Coming Up Soon
Photo by Justin Louis
I don't even want to think about how many New Jersey Lottery instant win scratch-off tickets I've let expire over the years.
I've always figured that it would make more sense to take a handful of them into a lottery retailer and get some decent cash to take with me rather than only walking out with a dollar or two from a single ticket.
I end up putting them in the glove box in my car and promptly forget about them.
By the time I remember that I have a stack of old scratch-off tickets, they're usually expired.
The scratchers are usually good for a year after the game has ended, but when COVID-19 hit, the New Jersey Lottery extended the claim dates for more than a dozen games.
In fact, there are 18 scratch-off games that would have expired on May 29, 2020 that had their grace period extended.
That being said, that grace period end date is quickly approaching, with the New Jersey Lottery announcing that the new expiration date will be November 16, 2020, only about a month away from when I'm writing this.
The lottery also extended the grace period for draw games tickets that would have expired on October 18th, and have been given a 30-day extension. You can also get more information on those tickets in the NJ Lottery's press release.
Enter your number to get our free mobile app
KEEP READING: See the richest person in every state