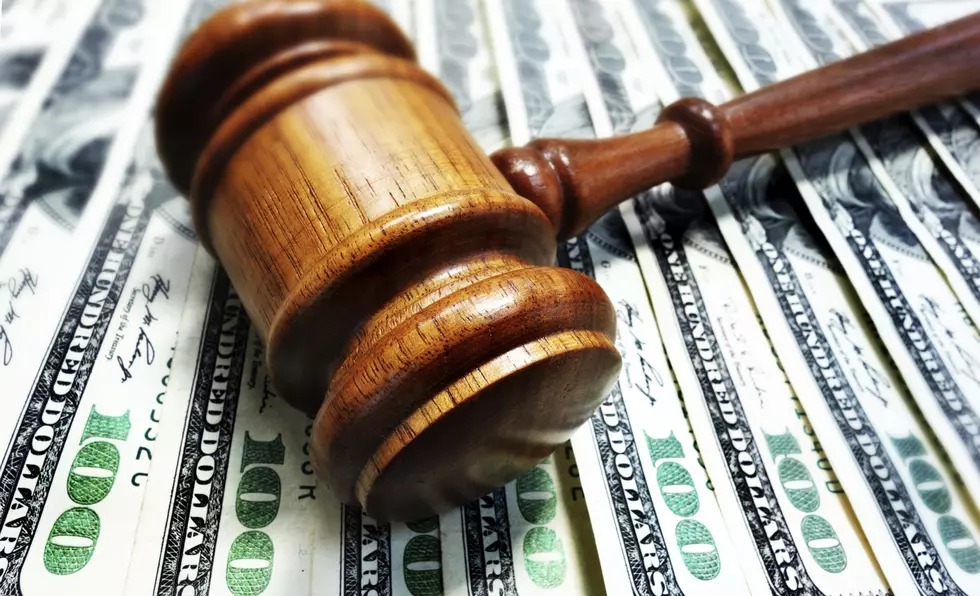 Sex harassment ruling costs Toms River tow firm & owner $110,000
zimmytws
TRENTON - A single mom's allegations of sexual harassment and a hostile work environment, at the Toms River towing company where she worked, force the firm and its owner to pay reparations, and penalties to the state of New Jersey, amounting to nearly $110,000.
The judgement against Neal Prasad and Statewide Roadside Assistance of Toms River, finalized by Division on Civil Rights Director Craig T. Shasihara, adds a bit more than $50,000 to the woman's award for emotional distress and lost wages to the $7,500 she was awarded in June by an administrative law judge, for a total of $57,920, according to the office of New Jersey Attorney General Christopher Porrino's office. Penalties to the state amount to $52,350.
The victim worked at Statewide for about a year before quitting in 2014, subsequently filing a complaint allegin a hostile work environment and work conditions so intolerable that an employee had no choice except to resign.
The ex-dispatcher testified that, as a single mother of three, she had no time to seek counseling to resolve her degree of emotional distress, that she could not find similar work at comparable pay after leaving Statewide, and that the lower-paying job that she eventually found led to eviction from their home and residence in temporary housing.
In his decision, Sashihara justified the sharp increase in the emotional distress award by citing the "severity of the conduct," drawing comparisons to awards in other cases, and the impact on the victim's inner turmoil and family life.
In prepared comments, Porrino exemplified the mother of three's situation as emblematic of the sexual-harassment dialogue that grips much of the nation.
"Upon reporting for work each day, this employee was put in a very difficult and stressful circumstance. She was economically dependent on her job for the sake of her children, and regularly harassed on that job - in the form of overtly sexual comments, inappropriately suggestive invitations and unwanted physical touching -- by someone who held sway over both her hourly wage and her continued employment."
Authorities said that Prasad hired her at $10 per hour in June 2013, and raised her wages to $12 per hour before she left the company in 2014. After a brief term in a medical transportation company, she told Division officials, Prasad "begged" her to return at $13 per hour.
Prasad was accused of rubbing up against the victim's body, touching her inappropiately, directing loud obscenities at her and uttering "sexual and demeaning" comments. The administrative law judge termed the atmosphere so "severe and pervasive" that "no reasonable person" could be expected to tolerate it, authorities said.
Prasad allegedly followed the woman into the company's garage, seeking a kiss, and kissing her on the cheek when she refused. In another instance, Prasad allegedly capitalized on her pleasant state of mind, telling her that if she had been in a foul mood, he would have spanked her.
The victim told Division officials that she understood the likelihood of coarse language in the work environment, but said that upon her return, Prasad began asking her about her body shaving habits, sexual preferences of her and her co-workers, and the sexual prowess of their partners. She added that Prasad, at one point, positioned the compliance he expected as an obligation for the extra money he paid to re-hire her.
Prasad countered that the woman was not sexually harassed, but resigned and invented the allegations to cover her imminent termination for repeated lateness. At a January hearing this year, Statewide's only witness to corrborate his claim was a male former mechanic, authorities said.
Statewide's lawyer, who remained unidentified in information issued by Porrino's office, didn't appear for the second scheduled day of testimony claiming a medical emergency that was never explained, authorities said. After almost a month of failed attempts to contact the attorney, the administrative law judge closed the hearing.
The state's case was conducted by Deputy Attorney General Megan Harris and Division on Civil Rights Investigator Susan Huaccamayta.
Charges are accusations. Defendants are presumed innocent unless, and until, found guilty in a court of law.