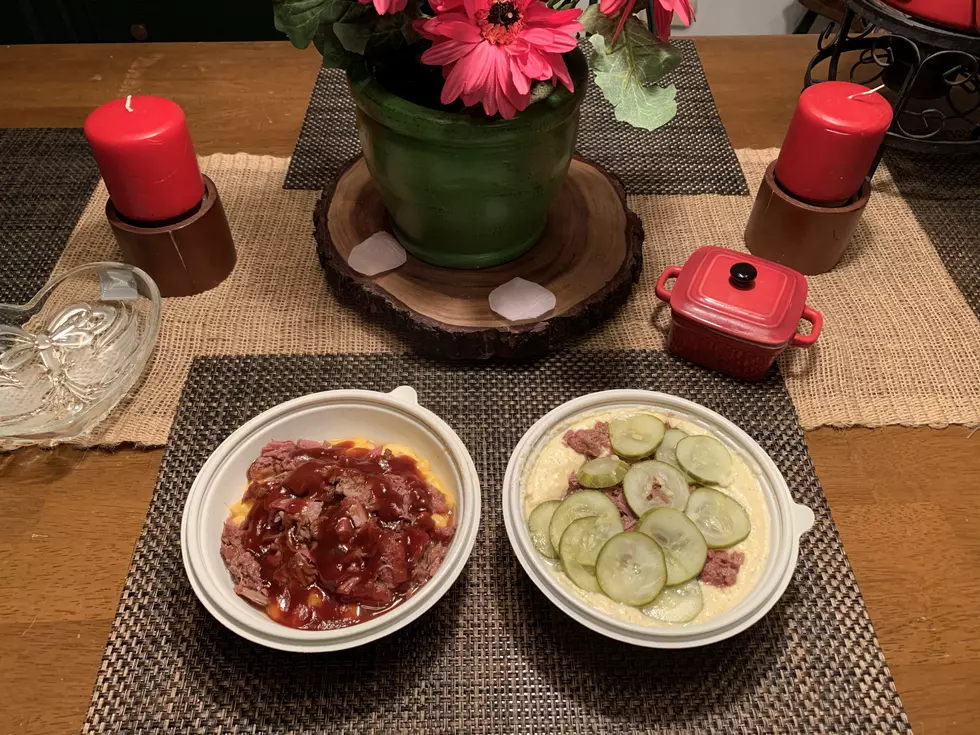 REVIEW: The Wawa Brisket Bowls
Shawn Michaels
Enter your number to get our free mobile app
Ok so before we start let's acknowledge that Wawa Brisket Bowls are not gourmet food and I understand that, but they are something new to try and I going to give you my two cents. The Wawa Brisket Sandwiches and Bowls have been out before, but I do not remember them here. Maybe they were in other areas? Or I just missed them...regardless lets talk beef! Lol
I will say this, it's not gourmet but it is comfort food and I like bbq brisket and the two styles Avril and I tried. The Bbq Brisket - Mac and Cheese and the Bbb Brisket - Cheese Grits & Pickles.
This is the brisket with mac and cheese. Let's face it, is there anything that doesn't taste good with mac and cheese? So for both of us this was a tasty dish. Brisket wasn't bad and I like Wawa mac and cheese. So for this dish it's two thumbs up, nice comfort food.
The second bowl we tried was the Honey Brisket Bowl. This bowl was brisket over cheesy grits and topped with dill pickles. This also was a nice comfort dish and was tasty. That being said....both Avril and I liked the mac and cheese brisket bowl better. I would get this one again though, it had a nice combo with the grits and dill pickles.
Information About the Covid 19 Vaccine
The bowls and hoagie's come in other flavors as well, CLICK HERE  to see all the Wawa "brisket" menu items.
Enter your number to get our free mobile app
8 SPICY AND AUTHENIC JERSEY SHORE MEXICAN RESTAURANTS