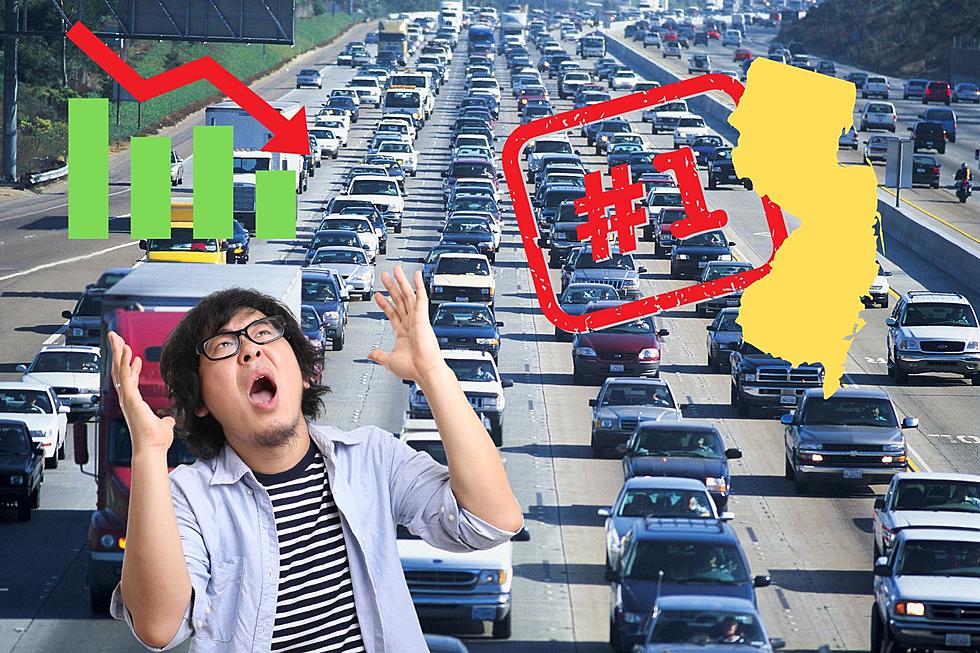 Surprise, Surprise: New Jersey Ranked #1 Worst State For Driving in the U.S. – Here's Why
Getty Images
Well, it's official. It SUCKS driving in New Jersey.
At this point, let's just be real with ourselves: The fact that driving in New Jersey is a nightmare, isn't a stereotype. It's a certifiable fact!
New Jersey has just taken the #1 spot in a ranked list of The Best and Worst States for Driving, a study conducted by MoneyGeek.com. New Jersey is THE worst state to drive in in the country. Great.
MoneyGeek measured collected data along 12 metrics across 5 key categories: Congestion, cost, infrastructure, safety, and weather.
Here are just a few of the metrics every state was measured by:
Gas prices
Annual toll costs per vehicle
Average commute times
Fatal car crashes per 100,000 people
Percentage of roads in acceptable condition
Car fatalities in rainy weather per 100,000 people
New Jersey was also  #1 in Worst Congestion ranking and #2 in Worst Infrastructure ranking. Which comes as no surprise considering how jammed traffic gets during the morning and evening commutes, made worse by roads peppered with potholes. The average commute time in New Jersey is 31 minutes.
Here's the full map to see where every other state ranks:
And if you're curious, here's the full top 10 Worst states to drive in:
New Jersey
California
West Virginia
Mississippi
Maryland
Florida
Hawaii
Delaware
Lousiana
Rhode Island
I'm flabbergasted that New York and Pennsylvania didn't even break the top 10! Considering their proximity to New Jersey, it's kind of shocking.
You can check out Money Geek's full findings HERE.
Does this surprise you? What do you think the worst part is about driving in New Jersey?
---
12 of The Most Annoying Pet Peeves About NJ Drivers!
Here's what we can't stand about New Jersey drivers, according to you! Anything to add to this list?
You'll Likely Get Pulled Over in These 13 Central NJ Spots
Better behave on the roads in these areas!