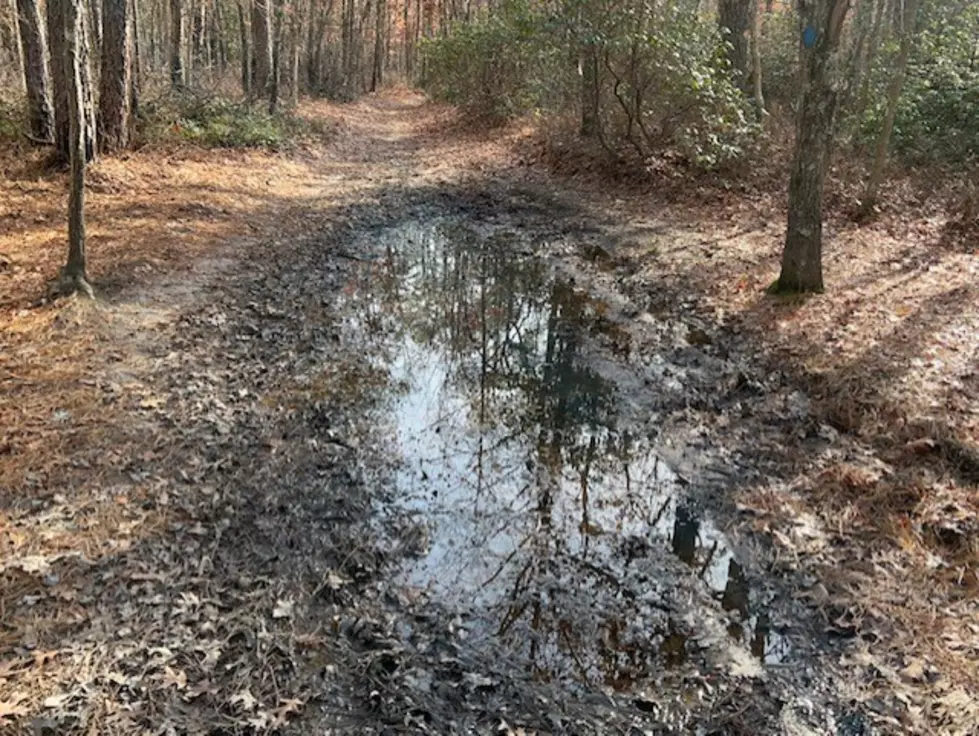 New Jersey Out in the Cold! 5 Winter Hiking Tips to Keep You Warm
Shawn Michaels
It's January and it's a time of year when lotta folks are inside escaping winter, but it's a perfect time to get outside and get some exercise with no hot sun and bugs. The thing about winter hiking is you need to take a few steps to keep warm while winter hiking in New Jersey. I actually enjoy this time of year to hike and it helps to keep you in shape during the winter. Not to mention we all wanna work off the holiday goodies that we've been tempted by since Halloween. So don't let old man winter keep you inside.
WINTER HIKING: WEAR A HAT
Keeping your heat in is important and wearing a hat will help keep your heat in and body temp up. Especially if you have a bald head as I do, it's just like summer, gotta cover the noggin. I always keep a few spare hats in the car year-round. The same goes for the other end, make sure your feet are well-insulated as well.
WINTER HIKING: WEAR GLOVES
I always wear gloves when the temp dips into the 30s or below, keep your hands warm and you will enjoy the hike much more. Tracks Less Traveled had a good article about staying warm during winter outings.
WINTER HIKING: LAYER LAYER LAYER
I don't go with big bulky coats, I go with several layers of clothes on the upper body to keep warm. Heavy socks for feet.
WINTER HIKING: WATCH FOR ICE
Winter hiking always throws some icy conditions for you out on the trail. I never cross the ice on a trail. Even if it's just a puddle frozen over, I avoid it and go around. If you slip on ice you can get hurt badly and if the ice breaks (even a puddle) you can find yourself wet or worse. GO AROUND ICE
WINTER HIKING: AVOID FALLING AND DOWNED TREES
Trees will fall during winter storms. Avoid trees that are still standing and leaning, plus watch crossing over trees that are down, I usually go around if possible.
So those are some simple tips that came to mind this weekend while we were out hiking in the cold. Had a great hike and got some much-needed fresh air after being sick this past week, fortunately NOT covid, but a nasty cold. It was great to get the body moving and lungs going after being ill. Fresh air and sunshine equal feeling great!
Check out my virtual series Hiking New Jersey for great spots to hike in the Garden State
The Fairy Trail of New Jersey
A Fun Day Trip Hike and Possibly See a Few Fairies Along the Way. Great for the Kids and the Whole Family
Bass River State Forest
Take a look at this beautiful State Forest on the Ocean/Burlington County Border