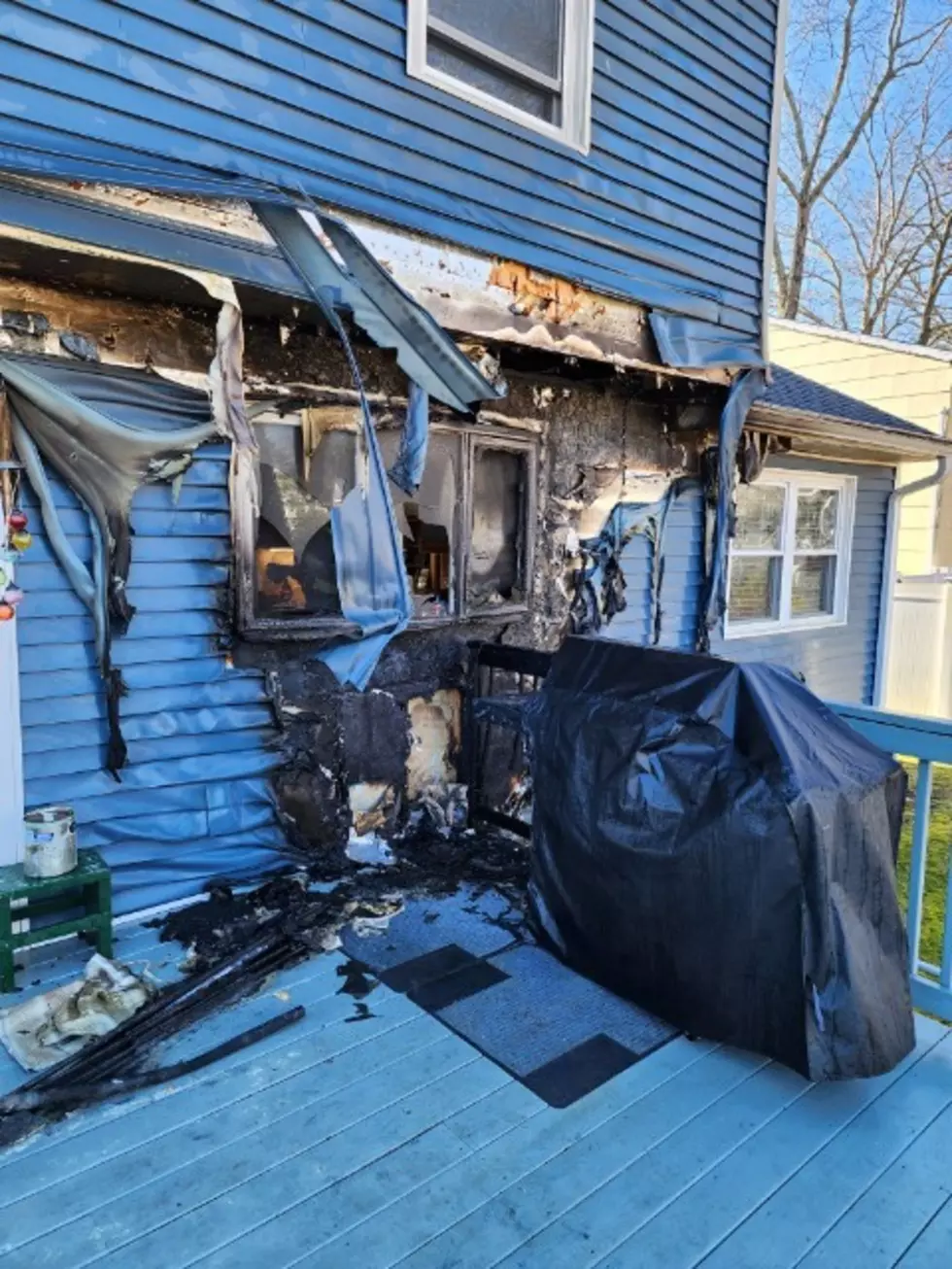 Improper disposal of smoking materials may have caused Manchester, NJ house fire, police say
(Photo: Manchester Township Police Department)
🔥 House fire in the Holly Oaks section of Manchester Township under investigation
🔥 Two women were able to get out of the house fire in Manchester on their own
🔥 A building inspector has deemed the Manchester Township home uninhabitable after Tuesday morning fire
---
Manchester Police believe the cause of a Tuesday morning house fire on Steiner Road in the Holly Oaks section of the township may have been due to improper disposal of smoking materials in a garbage can.
The cause of house fire in Manchester Township
In addition to that possibility, through their preliminary investigation, police also learned that the fire began on the back porch and then spread to the home which a building inspector has since deemed uninhabitable.
Two people including the homeowner, 75-year old Caroline Karmazin, and a 17-year old female both suffered smoke inhalation but were able to get themselves out of the home.
Caroline also sustained minor injuries from trying to contain the fire, police said, which included a minor burn to her hand.
Injuries from house fire in Manchester Township
Both were brought to Monmouth Medical Center Southern-Campus for treatment.
Firefighter crews that arrived on scene with police and EMS around 8:53 am on Tuesday were able to douse the flames which caused significant water and fire damage to the home.
How Firefighters training helped put out major fires
The most heinous New Jersey murders that shook our communities
Here are New Jersey's Most Wanted Criminals