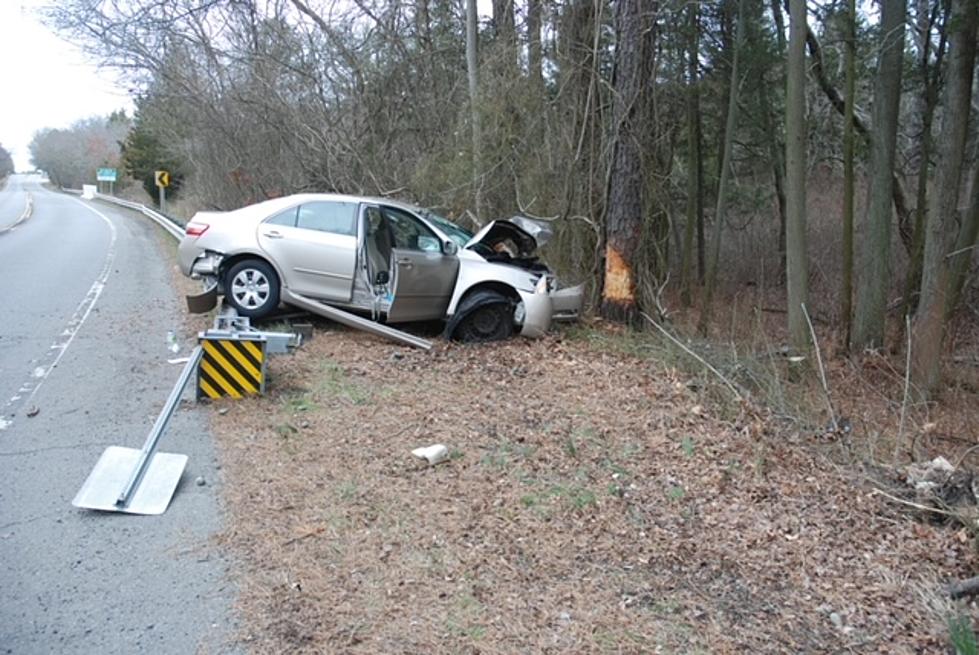 Two hospitalized after scary motor vehicle crash in Manchester, NJ
(Photo: Manchester Township Police Department)
🚔 Manchester Police investigating single car accident in the township
🚔 The driver and her passenger were both hospitalized with non-life threatening injuries
🚔 The possible cause to the Sunday afternoon crash
---
A driver and her passenger were hospitalized with non-life threatening injuries following a single vehicle crash on Sunday afternoon in Manchester Township.
Police said the 2007 Toyota Camry being driven by 19-year old Yanna Emilcar was heading down Route 547 when it suddenly left the roadway, struck two traffic sign supports, a pine tree, and a guard rail before coming to a stop.
There were officers on scene around 2:38 pm to begin the investigation into the crash that sent Yanna Emilcar and her front seat passenger, 26-year old Safiany Emilcar, to Jersey Shore University Medical Center in Neptune City.
Both were being evaluated and treated for non-life threatening injuries.
At this point in their investigation, Manchester Police said that driver error appears to be a contributing factor in the cause of the crash.
UP NEXT: Don't Panic! You Can Still Eat These Foods After the Expiration Date
Confection Perfection: The Best Bakeries in Ocean County
The Very Best Mouthwatering Diners in Monmouth County