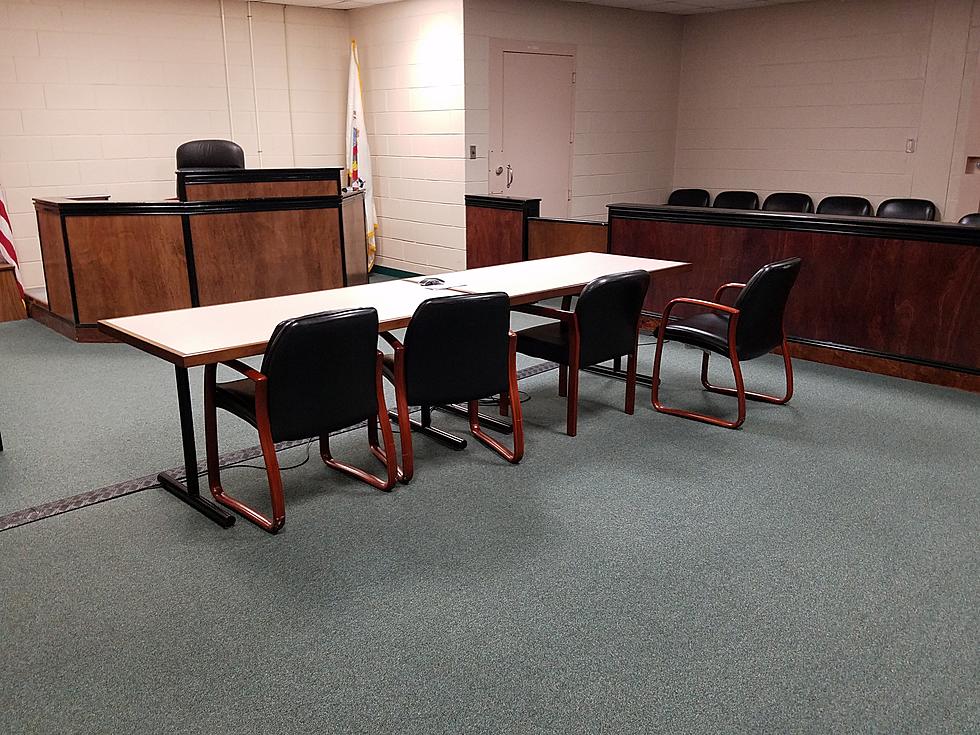 Manalapan, NJ man allegedly used money people invested on himself
Court room at the Monmouth County Correctional Institute. (Vin Ebenau, Townsquare Media New Jersey)
A Manalapan man who spent a large chunk of money entrusted to him to invest on behalf of other people has been arrested and charged for his alleged nefarious activity.
Acting Monmouth County Prosecutor Lori Linskey announced Tuesday that Jeffrey Loretta, 60, has been charged with one count of second-degree theft, three counts of second-degree Misapplication of Entrusted Property, and seven counts of third-degree Misapplication of Entrusted Property for stealing more than $175,000 from 10-people.
Loretta accepted money from the victims between January of 2020 and February of 2021, and during that time he collected more than half a million dollars all with the understanding that he would responsibly invest those specific funds, according to an investigation by the Monmouth County Prosecutor's Office's Financial Crimes and Public Corruption Unit.
Instead, Loretta allegedly became eager to spend on himself and less inclined to invest the way he told people he would.
Investigators learned that he even gave his victims inaccurate and false gains figures, and then tried to get them to reinvest even more money.
While making that request, Loretta lost about $200,000 of the funds entrusted to him to invest by making poor investments including spending more than $175,000 on himself by  taking out thousands of dollars in cash at a time from the ATM as well as making checks out to himself, which were made payable in cash.
Knowing what was going on, Loretta turned himself in to authorities on Friday to be arrested and charged and was then released pending a first appearance, which will take place in Monmouth County Superior Court.
If convicted of a second-degree crime, Loretta would face up to 10-years in state prison.
This case is assigned to Monmouth County Assistant Prosecutor Lawrence Nelsen, Director of the Financial Crimes and Public Corruption Unit.
Here are New Jersey's Most Wanted Criminals