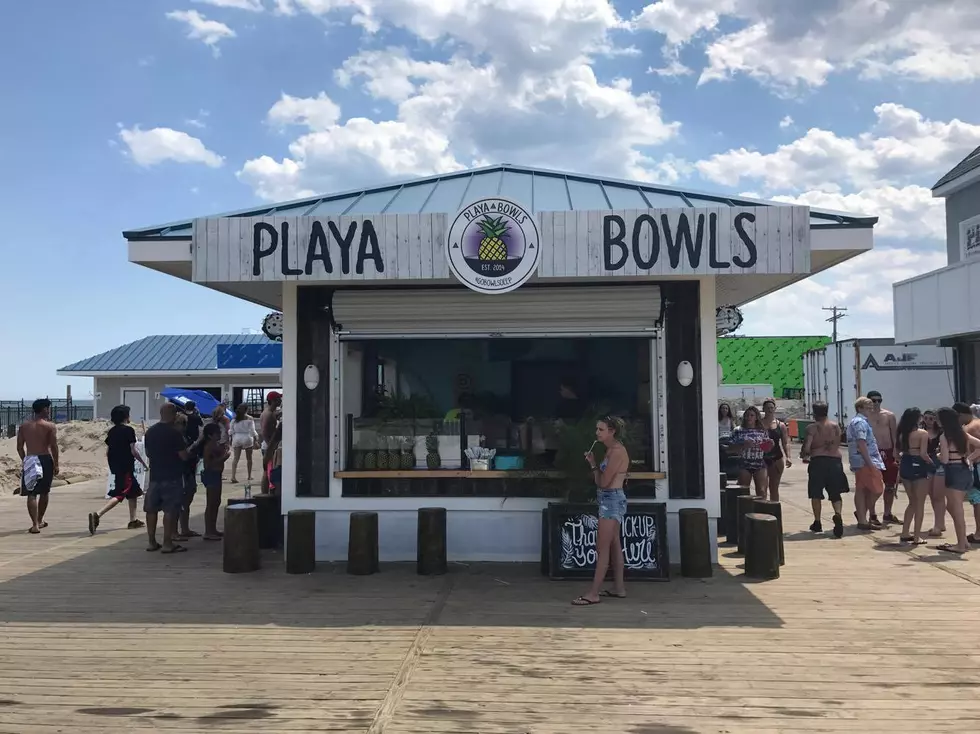 Manahawkin Is Getting A Playa Bowls Location
Photo by Justin Louis
I love when we get these stories of local businesses that explode in popularity.
It's a lot more than just a handful now, though, with the Playa Bowls love spreading far and wide, from right here in New Jersey, to Florida, Louisiana, and even Puerto Rico.
The Manahawkin Playa Bowls will be coming to the former location of Smallcakes, at the corner of North Main Street and Hilliard Boulevard.
The Playa Bowls team touched base with my colleague Varacchi from our sister-station 105.7 The Hawk and said that the Manahawkin location, which will be the company's 86th, is shooting for a mid-March opening.
Enter your number to get our free mobile app