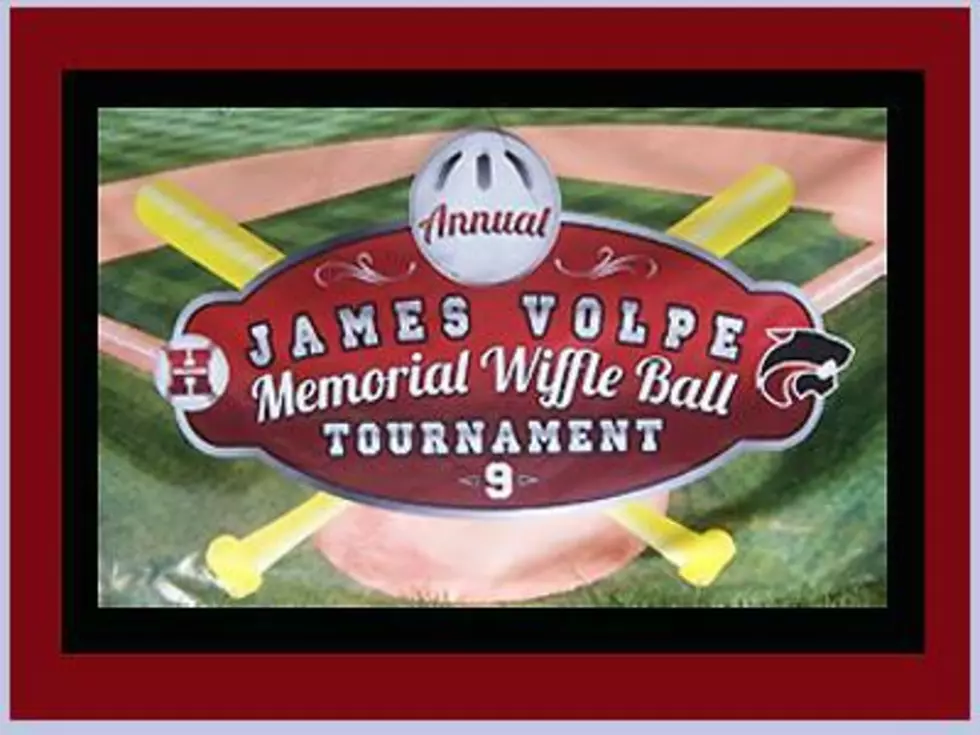 Jackson charity prepares for 7th annual Wiffle Ball tournament
Photo courtesy of the James Volpe Foundation via Facebook
JACKSON — We've brought you the story of the late James Volpe before, but that story is continuing next month with the seventh year of an event held in his memory, which raises scholarship money for the foundation that bears his name.
Volpe, a standout baseball player at Jackson Memorial High School, was killed in a car crash in 2011. That summer began the now-annual tradition of the James Volpe Memorial Wiffle Ball Tournament, the 2017 edition of which will be held Saturday, Aug. 5 (rain date Aug. 6) at the Holbrook Little League fields in Jackson. The games begin at 10 a.m.
In addition to the tourney, the event is also marketed as the foundation's Family Day. Non-Wiffle attractions include volleyball, carnival games, rides for younger children (children under 5 are offered free admission), face painting, arts and crafts, a 50/50, and a Chinese auction.
Food including hamburgers, hot dogs, pulled pork, sausage and peppers, and salads will all be included in the price of admission to Family Day, as will soft drinks. Adult attendees will also have access to a beer garden.
Vin Ebenau contributed to this report; special thanks to John Mucia.