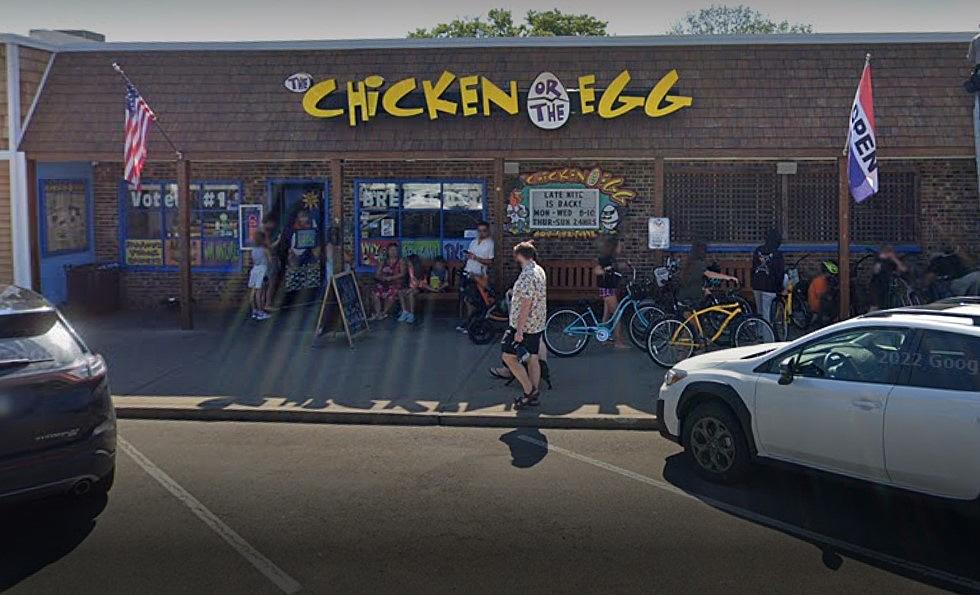 It's the Return of a Fan Favorite on Long Beach Island, New Jersey
Google Maps
Well according to their website, the famous CHEGG aka the Chicken or the Egg on Long Beach Island is re-opening today (March 1st) after having some time off this winter. It's good to see the Chicken or the Egg back open on LBI. They have two locations now, on Long Beach Island in Beach Haven and in Burlington County in Marlton.
Do you know the story behind this famous LBI landmark? According to their website, "The idea was hatched on Memorial Day Weekend 31 years ago in Long Beach Island, NJ, by a few hungry, adventurous young men with big dreams and empty pockets. In 2017, restaurateur Rob LaScala, owner of the LaScala Restaurant Group, purchased The Chicken or the Egg, known as The Chegg, from the Cohen family because Mark Cohen felt he was ready for some R&R after three decades of dedication to this widely popular landmark."
For me, the Chegg is home to fantastic wings with a huge variety of sauces to choose from. We've been going to the Chegg for years and it's always a good meal. Whether it's breakfast, lunch, dinner, or a late night during the summer. As I have said before I think my favorite sauce is "original hot" as they say it's "respectful heat, great taste".
How about you? What is your favorite at the Chicken or the Egg? Is it breakfast? or are you a fan of the wings? Have a favorite sauce? Let us know what your recommendations are and post your comments below.
Don't forget if you love pizza, they have you covered with Lorenzo's Pizza at the Chegg.
18 Beloved New Jersey Bakeries that Are Too Sweet Not to Try
Every Amazing New Jersey Restaurant Featured on Diners, Drive-Ins and Dives