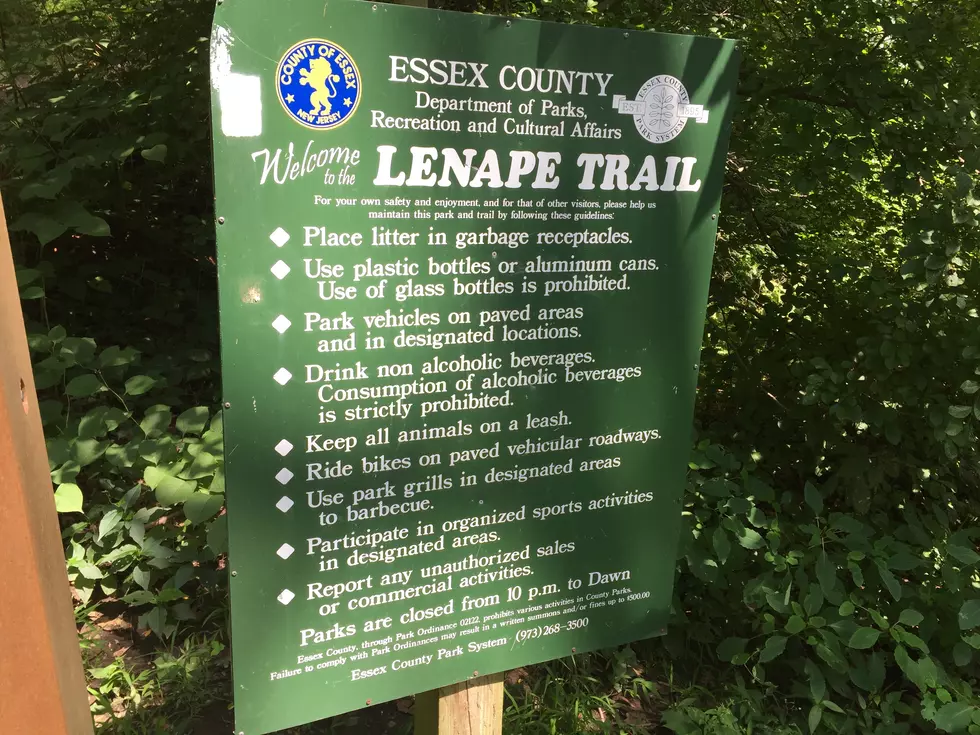 Hiking New Jersey: The Lenape Trail [VIDEO]
Shawn Michaels
Established in 1982, the Lenape Trail links a dozen county and municipal parks, a rail trail, historic areas, and other landmarks along a 34-mile route in Essex County. The trail was a joint undertaking of the Sierra Club and the Essex County Department of Parks, Recreation and Cultural Affairs.
In my latest edition of "Hiking New Jersey" we take a trip to the Lenape Trail in Essex County in the town of Millburn. The reason we picked this location was the fact that my Wife heard about what's called "the Fairy Trail". This is a unique hiking trail because as you walk through this trail your transported to a mystical land where fairies, pixies and leprechauns live! All along the trail there are little "fairy homes" that have been built for the "wee lil people". You have to look around as you hike to find their tiny homes and camps, but they are out there! We saw alot of families hiking here as the kids love hunting for the magical sights. What's great about the "fairy trail" is that it's shorter so the kids can enjoy without it being too challenging for them.
The "fairy trail" is part of the "Lenape Trail" in Millburn, so if you want to hike further after hunting for leprechauns .... you can and we did. There is some elevated spots along the way and spots with loose rocks, so you wanna watch your footing in spots. Trails are wide and trees shade you from the hot summer sun.
By the way, Millburn is a nice town with a fantastic downtown area right near the trails and we stopped for a bite to eat at a cool restaurant, the Moonshine Modern Supper Club and enjoyed a stroll through the downtown section of Millburn. Makes for a great day trip here in New Jersey.
It is a bit of a ride from here at the Jersey Shore, so budget time to get an early start to allow for commuting time to and from the site.