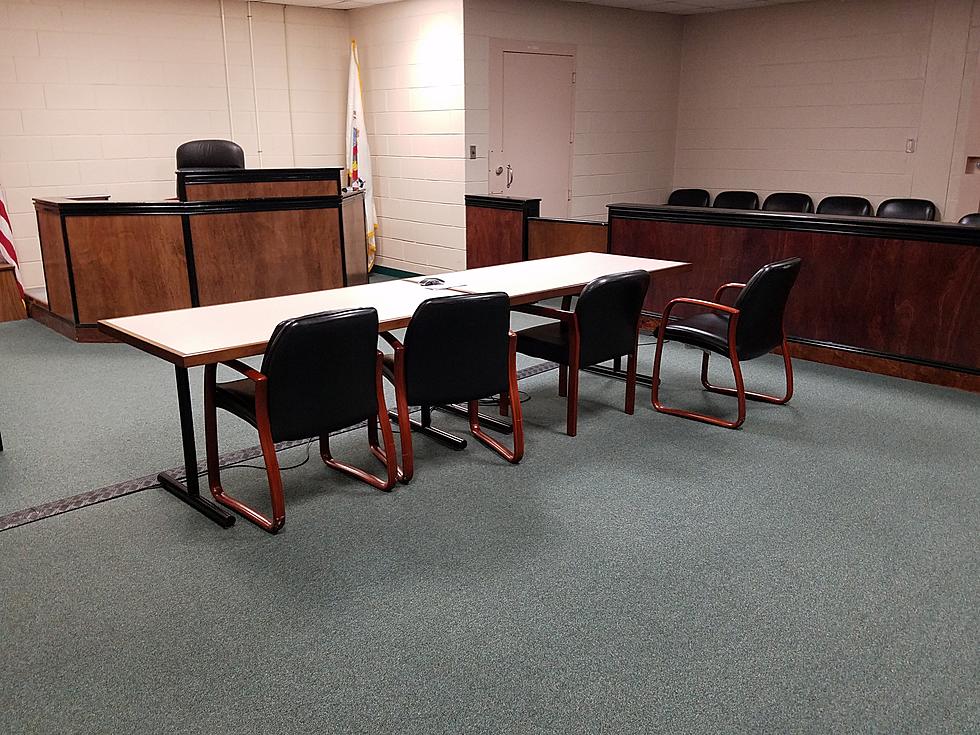 Elderly Freehold, NJ man sentenced for distributing child porn
Court room at the Monmouth County Correctional Institute. (Vin Ebenau, Townsquare Media New Jersey)
A sentence of eight years has been handed down to a Freehold Township man who was found to be gathering and distributing child porn.
An investigation in July of 2017 led law enforcement with the Monmouth County Prosecutor's Office, NJ Internet Crimes Against Children Task Force, and Freehold Township Police to a USB thumb drive in the possession of now 74-year old James Simmons which contained more than 100 child porn videos depicting the sexual abuse of a child, according to Monmouth County Prosecutor Raymond Santiago.
Investigators also found peer-to-peer file sharing programs that Simmons was uploading child porn to from his home on Harding Road.
Simmons has been sentenced to four years in a New Jersey State Prison on a third-degree Endangering the Welfare of a Child, Possession of Child Sexual Abuse Materials charge and eight years on a second-degree Endangering the Welfare of a Child, Distribution of Child Sexual Abuse Materials charge equaling to a concurrent sentence of eight years altogether, according to Prosecutor Santiago.
When he's released, Simmons faces mandatory Megan's Law registration and Parole Supervision for Life.
Prosecutor Santiago said that this case was handled by Monmouth County Assistant Prosecutor Stephanie Dugan and that Simmons is being represented by George B. Somers Jr., Esq., of Princeton.
New Jersey's most disgraceful child predators and accused predators
NJ arrests 31 accused child predators in Operation 24/7
A roundup of 31 men have been accused of sexually exploiting children online, state Attorney General Gurbir Grewal announced on July 14 while detailing
"Operation 24/7."
The suspects "possessed and or distributed videos and images of child sexual abuse, including in many cases videos of young children being raped by adults," Grewal said.
Chat apps and gaming platforms remain favorite hunting grounds for child predators and even as the pandemic winds down, many children have continued to spend more time online.
State Police received 39% more tips in just the first 6 months of 2021 than they received in the entire year in 2019. The following are suspects charged in "Operation 24/7."