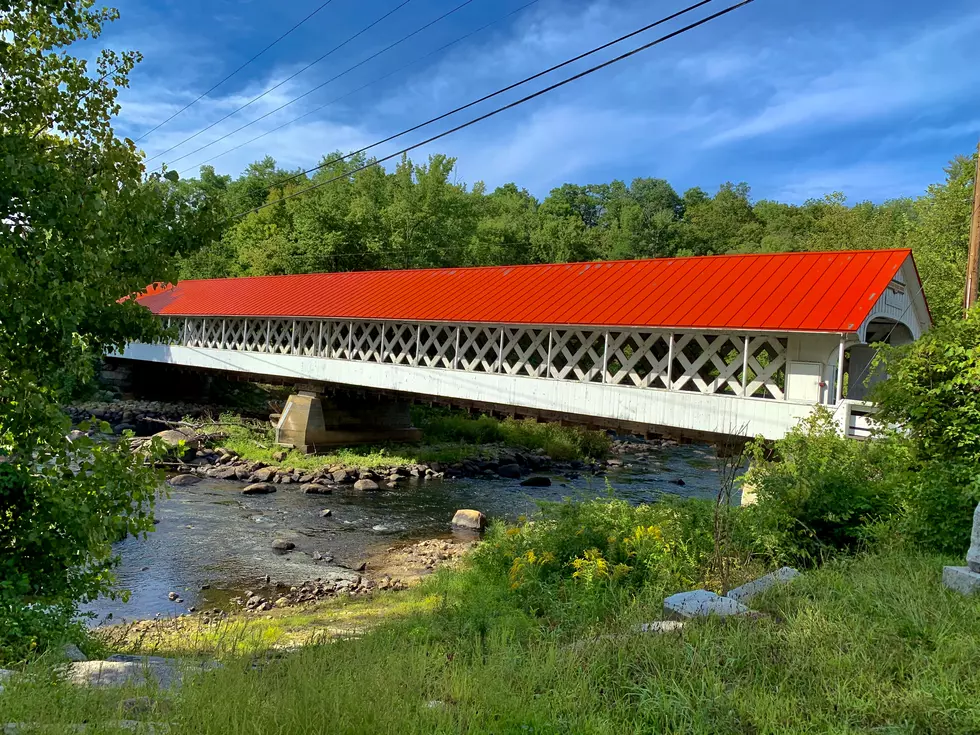 Dexter's Excellent New England Adventure [VIDEO]
Shawn Michaels
Enter your number to get our free mobile app
So we intended on doing a "staycation" this summer with all that's going on with COVID 19 and all the restrictions, but one day into vacation we were ready to do ANYTHING!
We decided to go on a road trip to New England. Few reasons this trip made sense....all the states we were visiting were not on the New Jersey quarantine list (New York, Massachusetts, New Hampshire and Vermont) so that was a plus, we didn't have much contact because we purchased an air bnb and our activities were mostly outdoors.
We decided to take our dog Dexter, who really doesn't a ton of travel experience but we wanted him to experience this multi state trip. That being said, having a dog on a long trip is very much like having a baby lol they sleep, cry and need to go potty! I must admit I like the sleep portion lol. Dexter for the most part was not too bad, probably the car drive at times was his most uncomfortable time. He loved hiking and staying at the air bnb which was a really eclectic place. I called it our hobbit house. We had a chilly Vermont night to sleep, we left the windows open and the fresh New England air was awesome!
Take a look at our vacation video as we traveled to New England ..... It's Dexter's Excellent New England Adventure 2020.
This trip was perfect during the Coronavirus Pandemic. Was easy to social distance, had our masks and spent majority outdoors. New England is beautiful. We stayed in the town of Brattleboro, Vermont. Right on the Connecticut River just minutes from neighboring New Hampshire. Trip took about 5 hours from Ocean County. Check out Apple or Google maps gps for your best course.
Enter your number to get our free mobile app