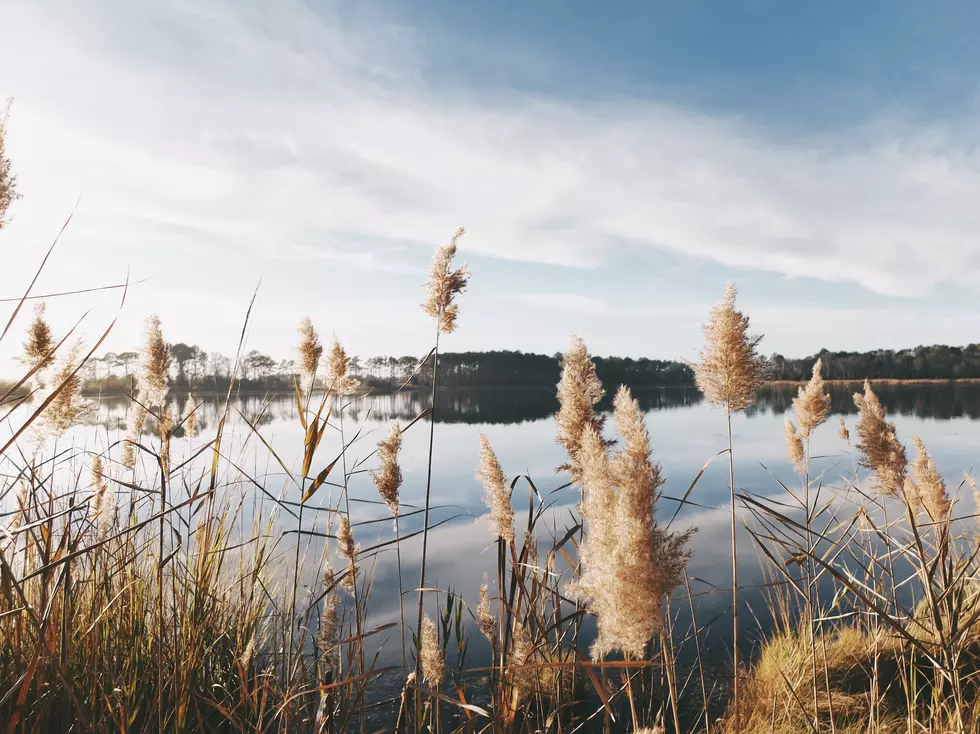 Beautiful! Top 10 Most Amazing Lakes in New Jersey You Must See
Unsplash.com Wren Meinberg
When it comes to water and New Jersey, the first thing that pops into mind is our beaches. No one can dispute the fact we have some of the most beautiful beaches in America right here in New Jersey. That being said, what about our lakes? We have some of the most beautiful lakes in the nation and we thought we would take a look at possibly the best "10" in the state.
A recent article by Only in Our State is a look at the "10 Of The Most Beautiful Lakes In New Jersey, According To Our Readers". The publication polled its users to put together a fantastic list of some of the most amazing lakes in the Garden State.
10. Greenwood Lake - NJ/NY
This particular lake is half in New Jersey and half in New York. Greenwood Lake is right on the northern border of Jersey and crosses into New York state.  "All sorts of recreational water sports and activities are popular here with a number of restaurants on the water for a fun tummy tantalizing evening overlooking a sunset on the lake."
9. Lionshead Lake, NJ
Lionshead Lake (Not pictured) is a beautiful location in Wayne, New Jersey. "You'll find this charming little lake that offers scenic views as you explore nearby walking trails."
8. Round Valley Reservoir, Clinton Township, NJ
"The largest and one of the deepest reservoirs in New Jersey, Round Valley is a crystal clear lake popular for fishing, boating, and hiking in the surrounding 2,000-acre Round Valley State Park."
7. Farrington Lake, North Brunswick, NJ
"Farrington Lake is the biggest pond or lake formed when Lawrence Brook was dammed."
6. Lake Marcia, Montague, NJ
"Lake Marcia is a quiet spring-fed 20-acre lake with a popular swimming beach in the summer months. Nestled in High Point State Park, Marcia is a quiet lake that does not allow boating of any kind, including paddle boards and kayaks."
5. Union Lake, Millville, NJ
"Union Lake itself is around 900 acres of bass fishing paradise. It's a beautiful, calm lake for kayaking, paddle boarding, sailing, and canoeing as well."
4. Lake Musconetcong, Stanhope, NJ
"Park of Hopatcong State Park this charming 329-acre lake is a hot spot for bass fishing."
3. Lake Hopatcong, Hopatcong, NJ
"Lake Hopatcong is New Jersey's largest freshwater lake offering residents and visitors outstanding boating, sailing, kayaking, swimming, fishing" ~ VisitNJ.Org
2. Sawmill Lake, Sussex, NJ
"Part of Sawmill Lake Campground, it's a popular spot for fishing, swimming, and camping. Its claim to fame is that it contains the highest white cedar swamp in the world. Atlantic white cedar is one of the rarest forest types."
1. George Lake, Washington Township, NJ
"Schooley's Mountain County Park is hiding this gem among its 823 acres of trails, picnic areas, and athletic fields. Lake George is a beautiful lake, especially in the fall, when New Jersey colors start to pop. One of Lake George's delightful surprises is a 470-foot floating bridge that starts at Schooley's Mountain Park Lodge and crosses the lake."
So there is an "Only in Your State" list of the best lakes in New Jersey. What lakes would you add to this "Best Of" list? Post your suggestions below.
RANKED: Here are the most popular national parks
To determine the most popular national parks in the United States, 
Stacker
 compiled data from the 
National Park Service
 on the number of recreational visits each site had in 2020. Keep reading to discover the 50 most popular national parks in the United States, in reverse order from #50 to #1. And be sure to check with individuals parks before you visit to find out about ongoing, pandemic-related safety precautions at 
www.nps.gov/coronavirus
.
LOOK: Must-do activities at every national park
Stacker
lists the must-do activities at every national park ranked by the annual number of visitors.