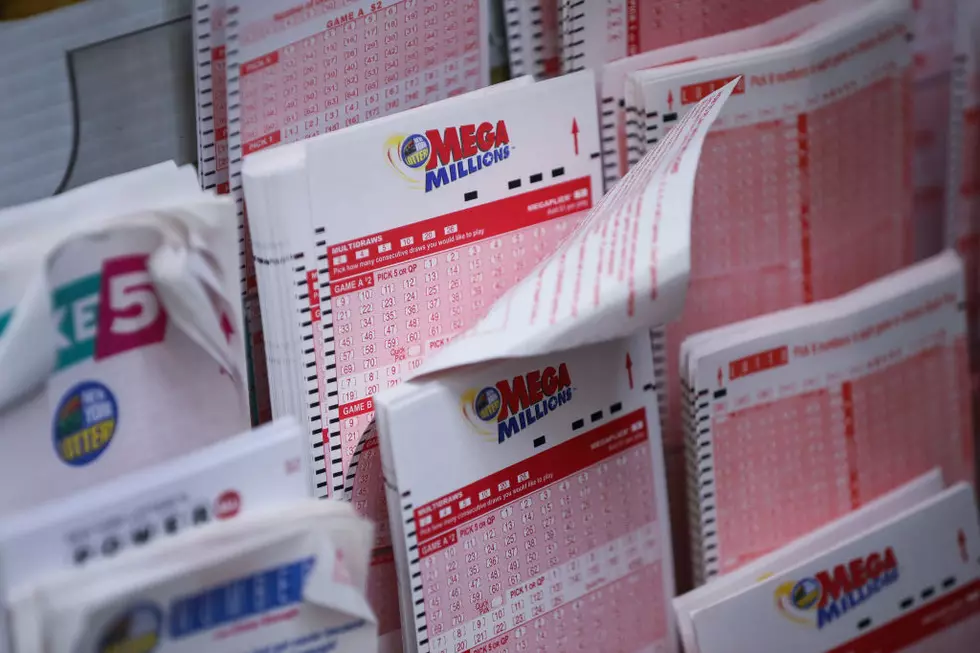 Beachwood man admits to running illegal gambling business, not paying federal taxes
Getty Images
A Beachwood man faces several years in prison for running an illegal lottery operation that had nearly 8,000 people participating every time there was a Pick Six drawing, where winners could receive $100,000 in prize money and he kept 10-percent.
Acting U.S. Attorney Rachael A. Honig announced the guilty plea Tuesday of 54-year old Edward O'Neill who had been charged with one count of managing an illegal gambling business and one count of subscribing to a false tax return.
O'Neil ran his illegal lottery up in Hudson County between 2014 and 2019 based on the New Jersey Lottery Commission's Pick Six.
Everyone involved paid a $20.00 entry fee and selected six numbers between 1 and 49.
Whoever was first to have all six of their numbers selected in the NJ Pick Six drawing, won a cash prize.
O'Neill collected the entry fees as well as participants numbers and then entered them into the ledgers, Attorney Honig said, and then when there was a 'winner' of the illegal lottery, they would be paid in cash.
In addition to admitting to running this illegal gambling operation in court, O'Neill also admitted to not letting the IRS know about the $250,000 in cash winnings he got from the illegal lottery on tax returns he filed between 2014 and 2018, which means he underpayed his federal incomes taxes by $65,674
O'Neill faces a maximum penalty of five years in prison for the gambling charge and for filing a false federal income tax return he faces up to three years in prison with both charges carrying a potential fine of $250,000 or twice the gross gain or loss from the offenses, whichever is greater.
He'll be sentenced on August 25, 2021.
The government is represented by Assistant U.S. Attorney Sean Farrell of the U.S. Attorney's Office's Special Prosecutions Division.
Defense counsel: Jeffrey S. Chiesa Esq. and Brian P. O'Neill Esq., West Orange, New Jersey.
You can follow Vin Ebenau on Twitter and Instagram and email news tips to vin.ebenau@townsquaremedia.com.
Have You Seen Them? Ocean County's Most Wanted
Have You Seen Them? Monmouth County's Most Wanted
NEXT: 10 Jersey Shore School Districts Losing Millions From S2 School Funding Formula
Ten times drunk driving changed New Jersey Lives Forever
12 Times Being High Cost NJ Residents & Towns
Strange NJ Laws You've Never Heard Of
Marijuana legal in NJ: How do the laws work?
Answers to common questions about legalized recreational marijuana in New Jersey and rules about underage use of weed.
NEXT: INSIDE JOE PESCI'S HILARIOUSLY OVER-THE-TOP LAVALLETTE MANSION
LOOK: GO INSIDE JON BON JOVI'S $20 MILLION MIDDLETOWN MANSION
Go Inside Mike 'The Situation's' NJ Mansion
TAKE A TOUR OF JON BON JOVI'S NEW $43 MILLION PALM BEACH MANSION
Jersey Shore Nor'easter 2021 Listener Pictures
LOOK INSIDE: The Most Expensive House in Rumson
This is the most expensive house for sale in Rumson, NJ in 2021
Peek Inside Snooki's New Toms River Waterfront Home
LOOK: See the iconic cars that debuted the year you were born
NEXT: The 100 Best Places to Live on the East Coast