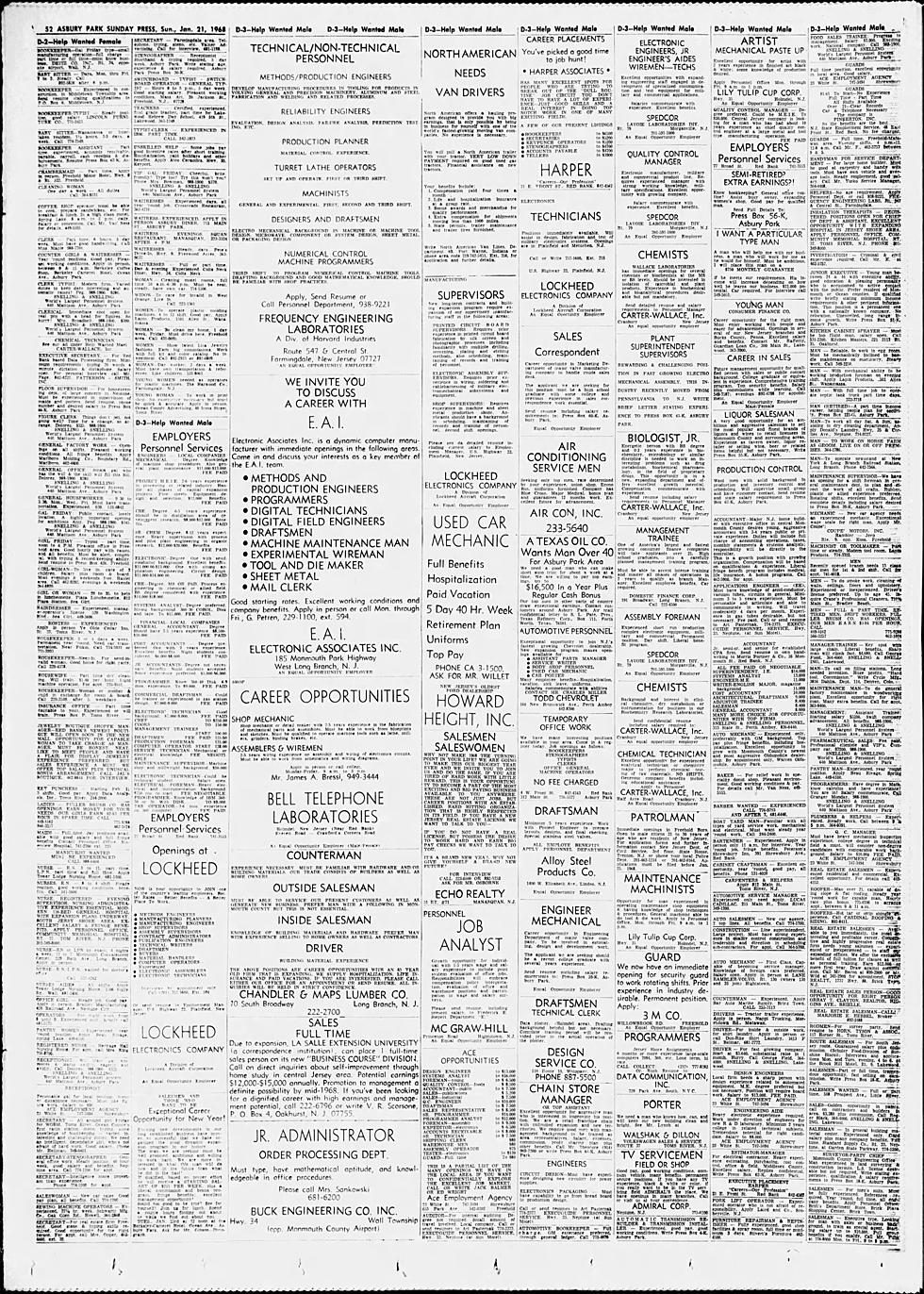 See One Of WOBM's Very First Help Wanted Ads [50 Memories in 50 Days]
The Asbury Park Press help wanted section from Jan 21, 1968
One of the great things about having archives going back 50 years is the fact that they can really give us a look into how life was half a century ago.
This 1968 help wanted ad for WOBM is definitely a look into a different time.
We went on the air on March 1st, 1968 (a Friday, in case you were wondering), but before we could start operations we needed a full staff, both on-air and off.
That's where this help wanted ad from the January 21, 1968 edition of the Asbury Park Press (about 6 weeks before broadcast operations began) comes in:
SECRETARY - All around girl Friday for WOBM, Toms River. Ocean County's first radio station. Steno, typing, some knowledge of bookkeeping - varied, interesting and challenging duties. We need an intelligent, dependable girl who's not afraid of hard work. Good salary.
Throughout this page of various help wanted ads, from babysitters to scientists and much more, the term "girl Friday" comes up a number of times.
Of course, there are a lot of things about this ad that you wouldn't see in a help wanted ad these days, but nobody would argue that things have changed quite a bit since 1968.
We've got a lot more gems like this one in the WOBM archives, so stay tuned as we continue to look back on 50 Memories in 50 Days leading up to the big day on March 1st!
Do you have something from WOBM's history that you'd like to share with us? Just fill out the form below and send it along!