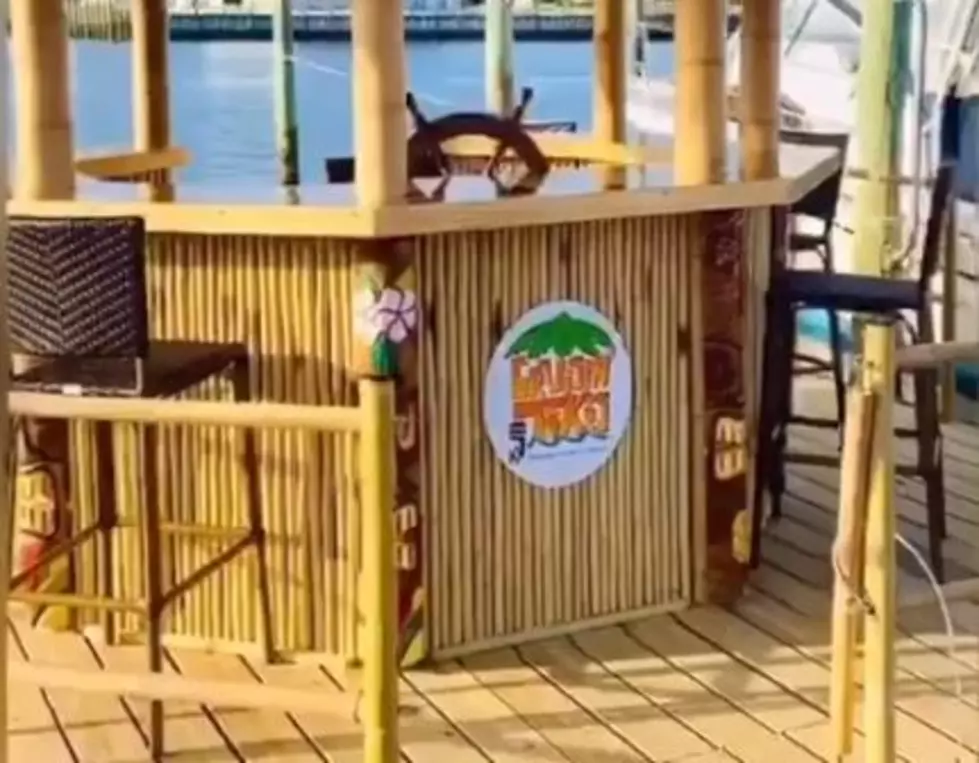 You Can Take a Tiki Cruise in LBI
Crusin' Tiki, Facebook
This looks like a mini tropical vacation at the Jersey Shore!
You don't have to venture far to take a Tiki Cruise - Cruisin' Tikis is a floating tiki bar that sails out of Long Beach Island! I first saw this when Nicole Murray from our sister station, 94.3 the Point shared the news.
Here's how it works: you bring your own food and drinks, and Cruisin' Tikis will provide the ice and cups. There are 4 different cruise packages to choose from, ranging from 1.5 to 2 hours long, and Crusin' Tikis even does Private Charter Cruises. The cruises will set sail on June 12th (this Friday!) Visit their website to learn more about cruise packages.
I think this is an awesome summer activity! If you're not ready to venture out to outdoor bars just yet, this is a solid alternative since you can book a cruise with people you know, and there are only 6 guests allowed per cruise.
If you're big on getting good pictures for your social media account like I am, it seems like there will be a lot of good photo op moments while you cruise!
You can get a sneak peek at what Crusin' Tikis looks like - they posted a virtual tour on their Facebook Page:
Enter your number to get our free mobile app
Celebrity Kids Who Look Exactly Like Their Famous Parents