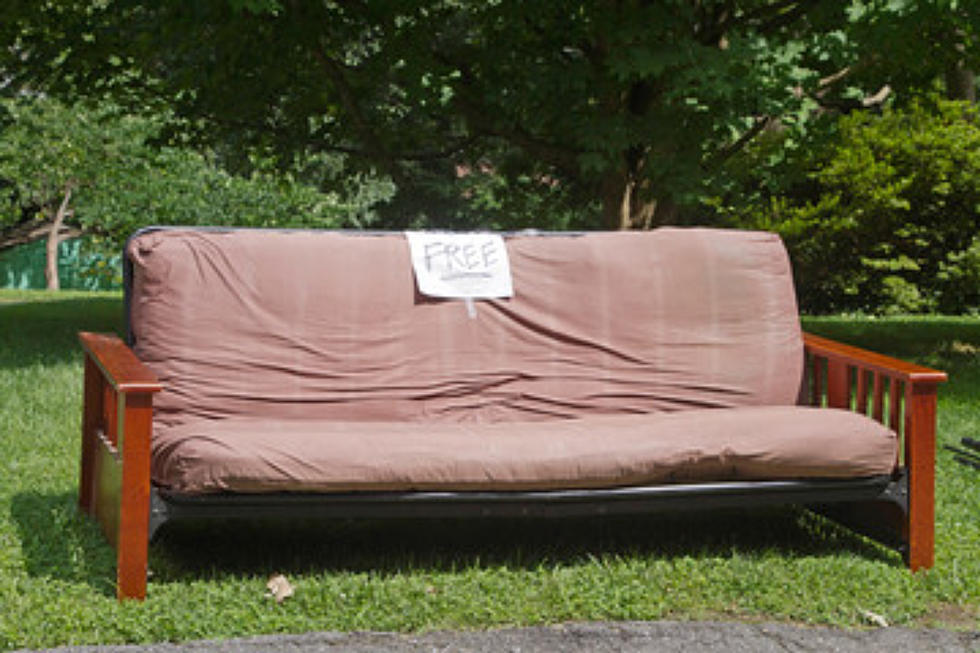 Where to donate used furniture in New Jersey
Adobe Stock
It's already happening. A couple warm days and you've got dining room chairs and sofas on the curb for bulk pickup. And who can blame people for tossing gently used furniture into the garbage heap in NJ?
It's not that they necessarily want to throw it away, it's just that no one can ever figure out where to donate it.
There is a better option!
Vincent's Legacy, named for St. Vincent de Paul, is a local nonprofit that helps those in need with household furnishing.
It relies on the kindness of its neighbors to fill its warehouse with selections for those in need.
If you consider that option instead of throwing it away, You could be helping to change someone's life. And they pick up too, and it is all tax deductible.
The concept was conceived from learning about the lack of basic home furnishings when volunteers made home visits for requests for financial assistance from their neighbors in need.
A new volunteer team began to solicit donations and worked tirelessly to help these families create a comfortable, functioning home. The goal of Vincent's Legacy is to ensure everyone in the community has a warm bed to sleep in, pots and pans to prepare meals in, and a safe sanctuary to retreat to each night.
According to their Facebook page, volunteers have seen recipients shed tears of gratitude over receiving things as basic as hangers for their clothes and ice cube trays for a cool drink on a hot day, not to mention a bed to sleep in and a dresser to store their belongings.
These seemingly insignificant items, which so many of us take for granted, better equip them to address other pressing life issues, ultimately leading to self-sufficiency.
The benefits of this project are far-reaching. Not only does it help families become more self-sufficient in their day-to-day lives, it also provides comfort to grieving families closing out an estate of a loved one by ensuring their family treasures will be put to good use, thus doing our small part in helping save Mother Earth by keeping these items out of landfills.
In addition, this effort has created multiple service opportunities for people with varying time constraints to serve the poor. We believe the experience of helping others is eye-opening and life-changing for our volunteers.
From students at local high schools and universities to professionals to retired senior citizens, this furniture outreach program offers a multitude of ways people can share their time, talent and/or treasure and connect members of our community in unique and transformative ways for all.
Opinions expressed in the post above are those of New Jersey 101.5 talk show host Judi Franco only.
You can now listen to Dennis & Judi — On Demand! Hear New Jersey's favorite best friends anytime, anywhere and any day of the week. Download the Dennis & Judi show wherever you get podcasts, on our free app, or listen right now.
Click here to contact an editor about feedback or a correction for this story.
How much does the average NJ home cost? Median prices by county
Everything is costing more these days — and housing is certainly no exception in New Jersey.
Data for 2022 from January through August, compiled by New Jersey Realtors, shows that South Jersey has been seeing homes hit the market and sell in less than a month, on average.
Median prices for single-family homes have reached $500,000 and above in nine counties in North and Central Jersey.
All but two counties have seen houses go for more than the list price, on average, this year.
Jersey City home transformation: From falling apart to full luxury
41 Bentley Ave. was basically falling apart. It was typical of many homes you see in the older sections of Jersey City, before the developers get to them, that is. Many of them are rundown, neglected with the population of the town not having the means to repair and update them.