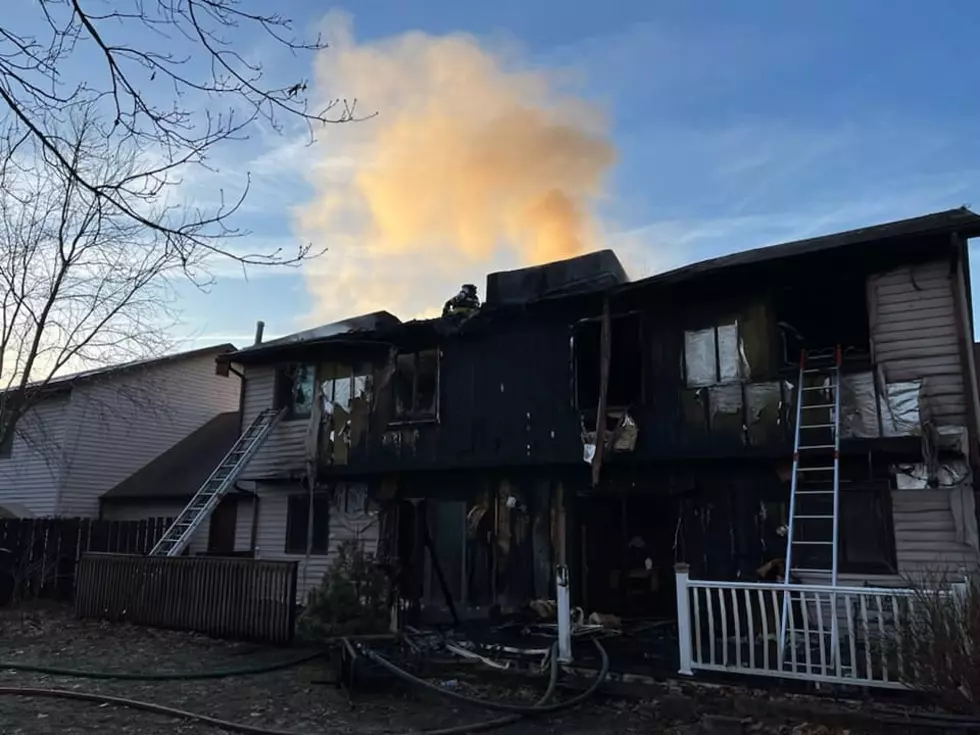 Fire spreads through two townhomes in Howell, NJ early Tuesday
(Photo: Howell Township Police Department)
🚒 Fire significantly damages two townhomes in Howell Township on Tuesday
🚒 Multiple people evacuated, no casualties from fire in Howell
🚒 The Tuesday morning fire in Howell Township is under investigation
---
A fire roared its way through a pair of townhomes on Wren Way in Howell on Tuesday morning, leaving them uninhabitable.
An early Tuesday morning fire has since been extinguished by firefighters and the spread was contained to just the two residences thanks to firewalls that prevented flames from entering the wings, according to News 12 New Jersey, which first reported the fire.
The call about the fire came in at 5:47 am, according to Howell police, who said that residents were safely rescued from the residences at 14 and 15 Wren Way in the Windmill Club development before officers arrived at the scene.
There are no serious injuries.
The fire remains under investigation, police said, but at this time it does not appear to be suspicious in its cause.
How Firefighters training helped put out major fires
Here are New Jersey's Most Wanted Criminals