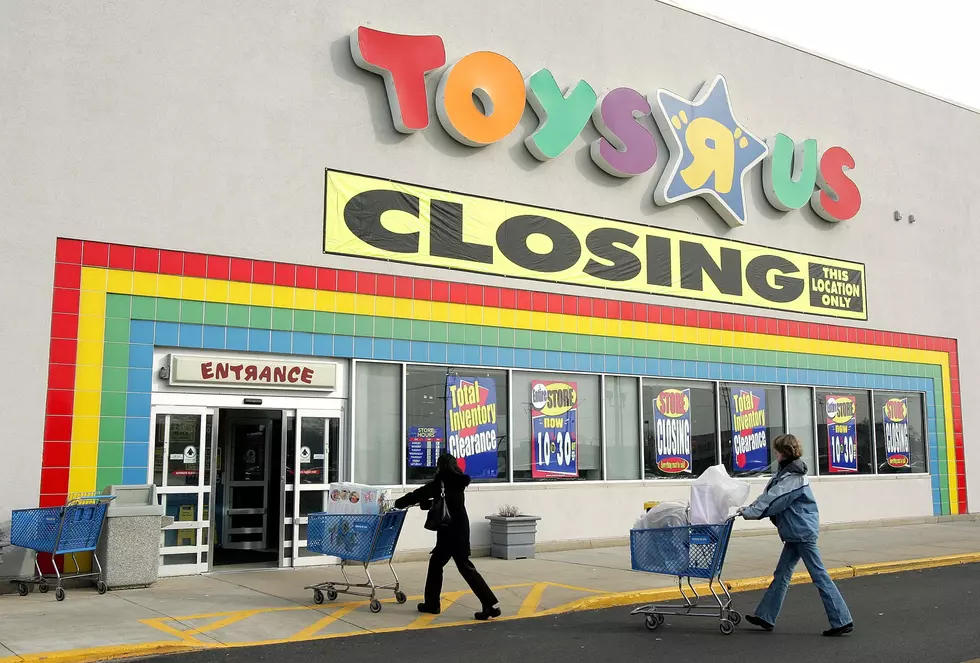 Toys 'R' Us is Coming Back, Will We See One at the Jersey Shore
Tim Boyle/Getty Images
Toys 'R' Us closed in Toms River and surrounding stores in New Jersey and everywhere after filing bankruptcy in 2017 and closing all stores in 2018.
According to nj.com, Toys 'R' Us is making a comeback. Its been several years since filing bankruptcy and toy giant is planning on opening 24 stores nationwide.
Here's the catch, Toys 'R' Us will only be in airports and on cruise ships beginning in 2024. The first Toys "R" us will open in the busiest airport in America at Dallas Fort Worth Airport and the world's second busiest airport in Texas.
Toys 'R' Us is hoping that before you hop in a plane you will shop for your favorite toy brands and exclusive regional merchandise from the new Toys 'R' Us airport store.
Toys 'R' Us did team up with Macy's last summer to sell the Toys 'R' Us brand online only.
Toys 'R' Us in Ocean County, NJ...
Toys 'R' Us partnered with Macy's and not just online anymore. In each Macy's throughout the country. Some of the stores will be larger, some will be smaller. We have a Macy's in the Ocean County Mall, and a Toys 'R' Us pop-up store in there.
I think we all felt sad when Toys 'R' Us closed. I have not been to Toys 'R' Us for years before it closed, but it's the memories of going to a giant toy store when we were younger, it was all we needed.
I remember after my divorce, just taking my daughter to Toys 'R' Us if she was sad, not buying anything just walking around and playing with things in the store.
LOOK: 50 cozy towns to visit this winter
Stacker
created a list of 50 cozy American towns to visit each winter. Towns were selected based on visitor opinions, ratings from nationwide publications, and tourist attractions.
Gallery Credit: Laura Ratliff
LOOK: 25 of the Most Expensive Divorces of all Time
All is fair in love and war, and 2022 was a year filled with celebrity breakups.
Stacker
highlights 25 of the most expensive divorces of all time, based on our independent research.
Gallery Credit: Stacker