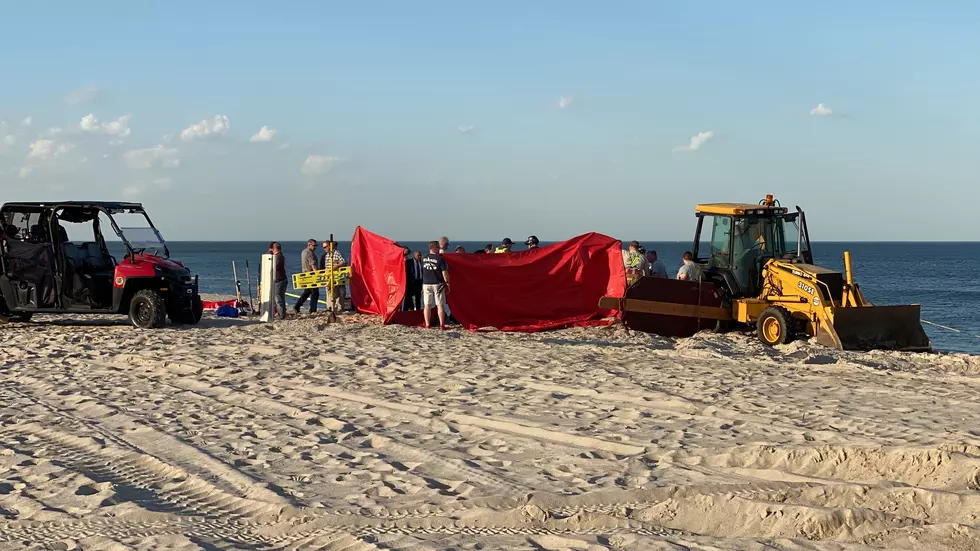 Tragedy at Ocean Beach III in Toms River, NJ is among most News capturing stories of the week in Ocean County, NJ and Monmouth County, NJ
(Photo: Kyle Anthony, Townsquare Media NJ)
There are communities from here to Maine who are mourning the loss of 18-year-old Levi Caverly who passed away following an accident at Ocean Beach III along the barrier island in Toms River Township on Tuesday afternoon.
Levi and his 17-year-old sister were digging an approximately eight-foot hole in the sand off Seaview Road with frisbees when suddenly the sand collapsed trapping the two of them.
First responders from Toms River and neighboring towns rushed to the scene to make the rescues.
The 17-year-old girl, who was standing at the time the sand collapsed, was rescued without any physical injury.
Her older brother, Levi, who was in a crouching position when the sand collapsed, passed away at the scene.
Toms River Mayor Maurice "Mo" Hill and Ocean Beach Fire Chief Drew Calvo were among those the following day offering condolences but also urging caution and awareness to anyone going to the beach this summer to be safe and asking everyone not to dig a hole more than a knee length.
Levi was described, in part, as a man who had his faith. May he rest in peace.
A big thank you goes out as well to all of those first responders who were there.
Here are some of the most News capturing stories of the week in Ocean County, Monmouth County, and New Jersey.
Most Jersey Shore News capturing stories of the week
The 20 Dynamite New Jersey Diners That Are Too Tasty Not to Try
This New Jersey Waterfront Mansion is More Stunning Than A Five-Star Hotel