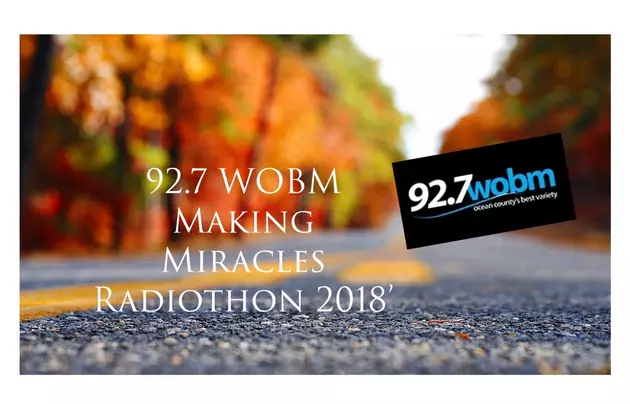 The Making Miracles Radiothon Returns Hosted by Shawn and Sue
Shawn Michaels
"Children's Specialized Hospital is the largest comprehensive, pediatric rehabilitation hospital in the United States, providing services to more than 18,000 children annually at nine sites throughout New Jersey. Children's provides a wide array of medical, developmental, educational and rehabilitative services for infants, children, adolescents and young adults without regard to ability to pay"
Over the years we have helped so many children with the help of you, our WOBM listeners. The Making Miracles Radiothon is a fundraiser to help the Children's Miracle Network and locally Children's Specialized Hospitals.
Once again Sue and I will host the two-day radiothon and we'd love you to put a few dollars aside and join us December 5th and 6th from 5 a.m. to 6 p.m. each day.