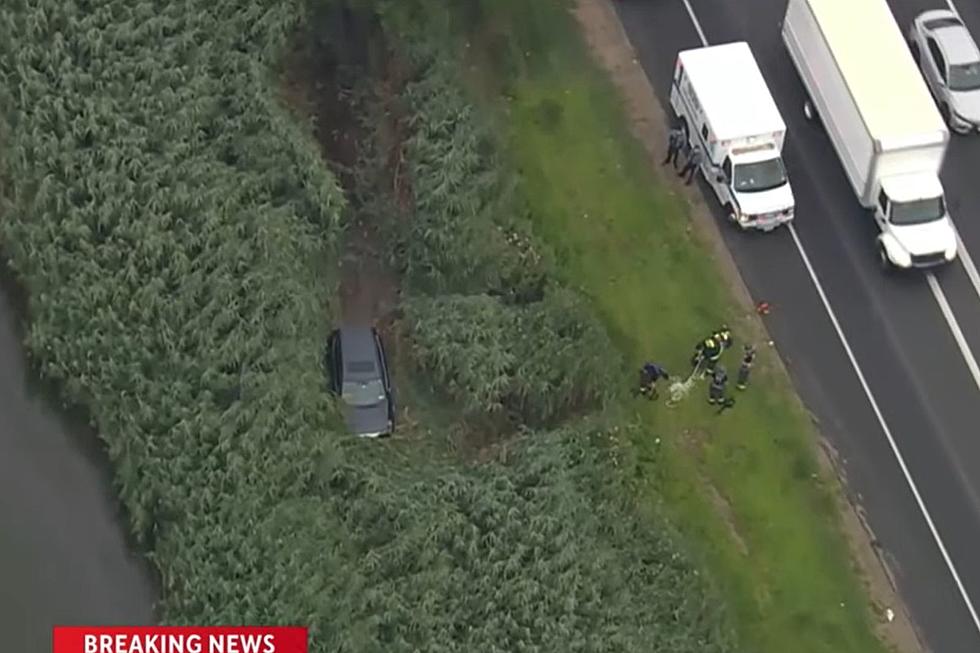 SUV goes off NJ Turnpike into edge of marsh
SUV that went off the NJ Turnpike into Mill Creek Marsh 8/4/23 (CBS New York via YouTube)
An SUV made an unexpected turn off the New Jersey Turnpike and into some wetlands on Friday morning.
The Honda CRV went into the Mill Creek marshy area along the northbound eastern spur in Secaucus near Exit 18E (Lincoln Tunnel) around 11:20 a.m. after the driver lost control, State Police said.
Video of the scene shows firefighters using ladders laying in the watery marsh to guide three people out of the Honda. The wet ground made it impossible for the SUV to back out on its own power.
State Police spokesman Charles Marchan said there were no injuries and the crash is under investigation.
A rubbernecking delay developed past the area but no lanes were closed.
Report a correction 👈 | 👉 Contact our newsroom
Wait, there's a law? Why PA drivers have no excuse in NJ
For New Jersey drivers, this one might be an eye-opener.
Check out this landmark Jersey shore breakfast and lunch spot
All of celeb chef David Burke's NJ restaurants, bakery
David Burke, who grew up in Hazlet, has deep New Jersey roots. The multi-award winning chef has a range of restaurants and one landmark bakery across NJ.