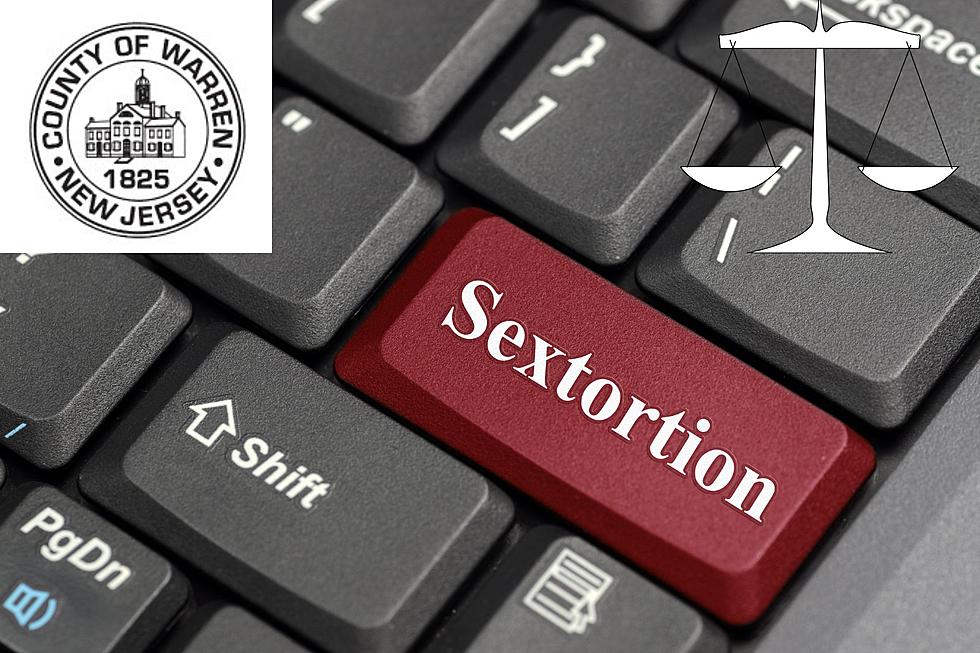 Secaucus, NJ, man paid 15-year-old girl for nude photos – police say
Warren County, NJ/Townsquare Media illustration
A Secaucus man is facing charges for paying a 15-year-old girl to send him explicit photos.
Warren County Prosecutor James Pfeiffer announced the arrest of Julian A. Suarez, 21, on two counts of Endangering the Welfare of a Child.
An investigation was launched after police got a report of a child in Washington Township trading sexually explicit photos for money.
After speaking with the 15-year old victim, they viewed her snapchat account and discovered she had been chatting with an individual calling himself "Jay."
The girl had told "Jay" that she was only 15, but still sent him nearly 100 sexually explicit photos and videos.
In exchange, "Jay" paid her a total of $240.
During the investigation, "Jay" was identified as Julian Suarez, and an arrest warrant was issued.
If convicted, Suarez could face up to five years in prison on each count.
Sextortion Crimes skyrocketing
Law enforcement officials have seen a dramatic increase in crimes involving underage boys and girls sending explicit photos.
The Suarez case does not fit the typical description of "sextortion" since investigators did not mention any coercion, but alerts continue about monitoring what our kids are doing and who they are talking to online.
Sextortion is a form of child sexual exploitation where children are threatened or blackmailed, most often with the possibility of sharing with the public a nude or sexual images of them, by a person who demands additional sexual content, sexual activity or money from the child, according to the National Center for Missing and Exploited Children (NCMEC).
NCMEX reports a dramatic increase in sextortion cases being reported to their CyberTipline, especially financial sextortion where the offender demands money from the child.
Teenage boys have been the most common targets in these recent cases.
How to get help
If you suspect your child, or any child, is the victim of sextortion or has been sharing explicit photos with anyone, contact your local police department immediately.
Additionally, you can reach out to NCMEC for support at gethelp@ncmec.org or at 1-800-THE-LOST.
NJ teachers and educators caught in sex crime busts
Over the past several years, state lawmakers have taken on the challenge of dealing with accused child predators among the ranks of teachers and educators.
In 2018, the so-called "pass the trash"
law
went into effect, requiring stricter New Jersey school background checks related to child abuse and sexual misconduct.
The follow individuals were arrested over the past several years. Some have been convicted and sentenced to prison, while others have accepted plea deals for probation.
Perv doctors, masseurs in NJ: Lost licenses for sexual misconduct
Over a year's span, state occupational and professional boards have taken the licenses of 20 professionals accused or convicted of sexual misconduct. For some, it's permanent.
These are the best NJ high schools for sports
Stacker
put together a list of the best high schools for sports across New Jersey — using data from Niche that included sports championships, family surveys, student enrollment, athletic participation rate and sports options. Here's the top 25.
Report a correction 👈 | 👉 Contact our newsroom