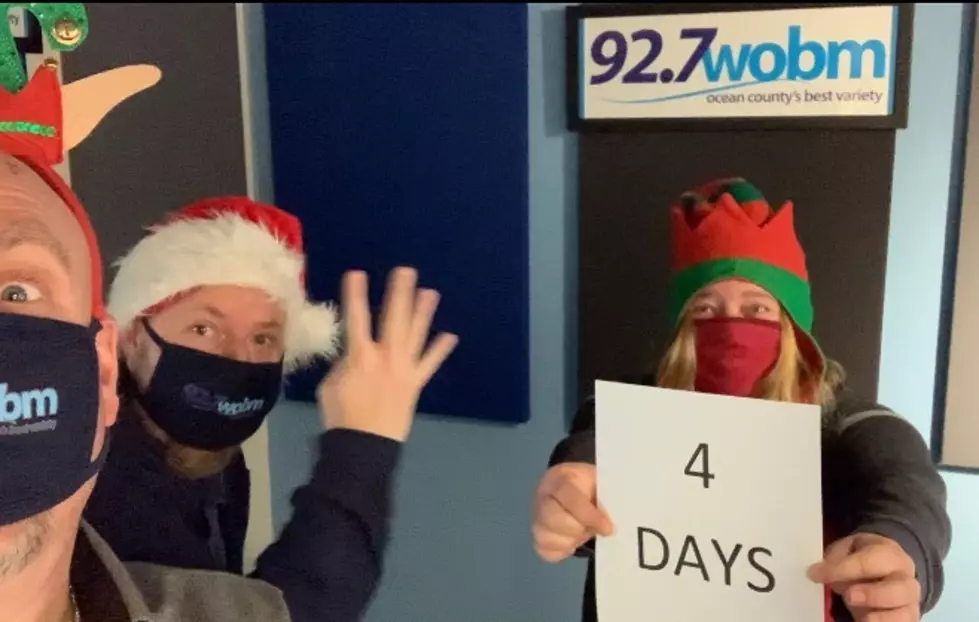 Shawn & Sue's Countdown to Christmas[VIDEOS]
Shawn Michaels
We've had so much fun putting together this Shawn & Sue's Christmas Countdown.

It's like that advent calendar you open everyday and get a surprise in it. We started on December 1st, 2020. I thought I'd share with you some of the fun videos, just incase you missed them.
I can't believe Christmas is 1 day away. Back in March when the pandemic began, I thought we'd never get here. It was the longest year, EVER. We can only hope for health and safety as we head into 2021.
We had a year of businesses struggling and people being scared and trying to stay healthy. Shawn and I thought it would be a good time to try to put a smile on your face, just in time for Christmas. We all need a little smile and as much Christmas spirit this year as we can get.
There's just a couple to watch, we've had so much fun putting them together. CLICK here to see all of our videos on the 92.7 WOBM Facebook page.
We can't thank you enough for waking up with us everyday. We bring you smiles and everything you need to know to get your day going. We look forward to taking your phone calls and playing games with you.
It is truly an honor to "thank" all the men and women that are on the frontline. You have been our "true" heroes this year. We try to honor these brave men and women everyday on the show. Covid-19 has taught us so much about what we need to be thankful for in life. It's truly good health, family, and friends that help you through day to day.