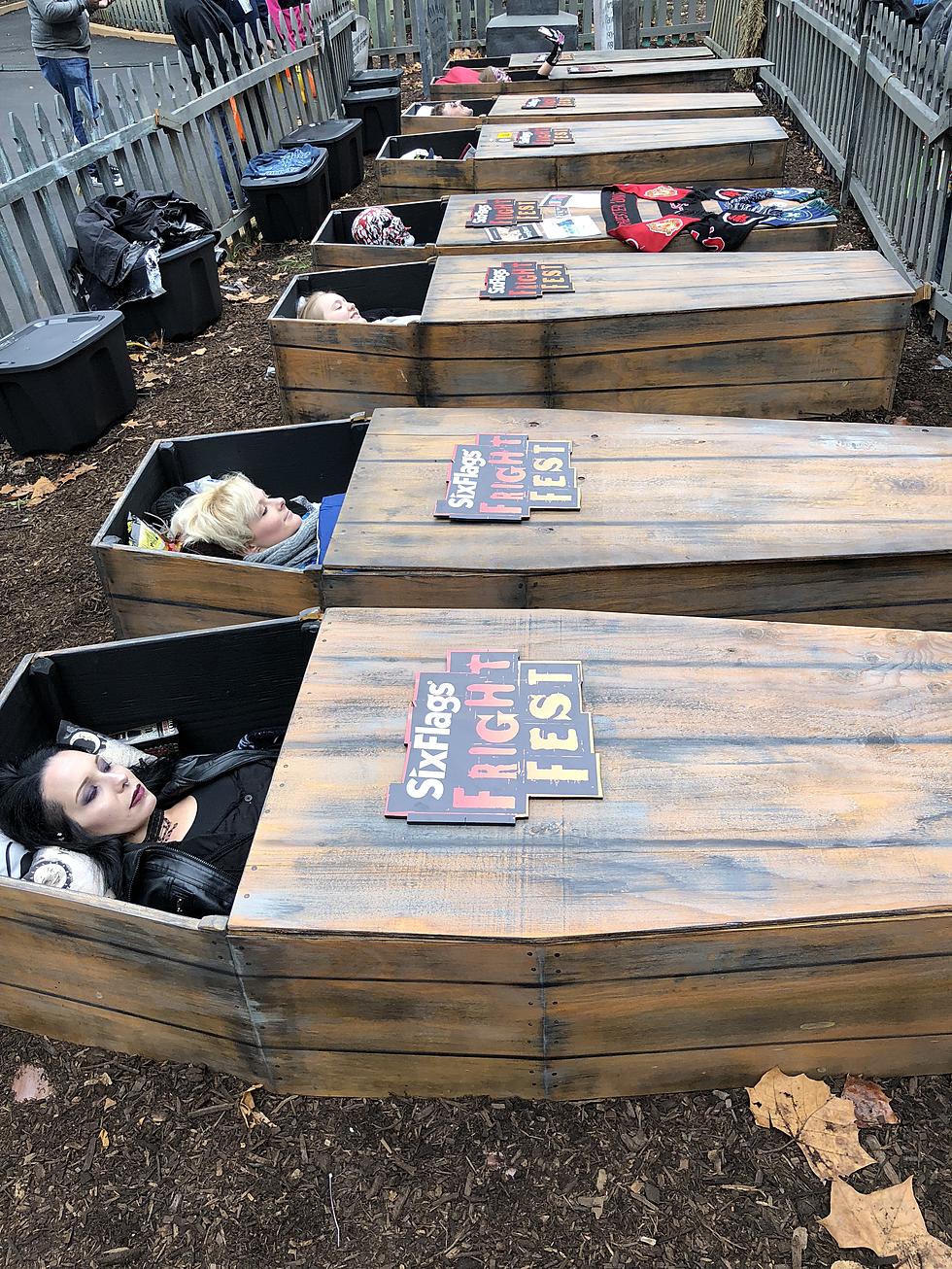 See A Preview Of Great Adventure's 30-Hour Coffin Challenge
Six Flags Photo
A local funeral director will join 5 other brave souls and slide into a casket for a day and a half this weekend at Great Adventure.
Great Adventure got thousands of applicants from across the country who were just dying to hang out in a coffin for a weekend, but they had to narrow it down to a half-dozen who will be laid to rest this weekend
Among the daring undead is a Howell funeral director, Leticia Gomez, who Great Adventure describes as being, "...no stranger to coffins, she has worked as a funeral director for 25 years. Will her embalming skills help keep her composed during the challenge?"
So what can you expect from Six Flags Great Adventure's 30-Hour Coffin Challenge? Here's some video from the St. Louis event:
You can check it out for yourself at Six Flags Great Adventure in Jackson on Sunday for the 1pm "Laying to Rest Ceremony", and join them again on Monday (10/29) at 7pm for the "Raising from the Dead Ceremony".