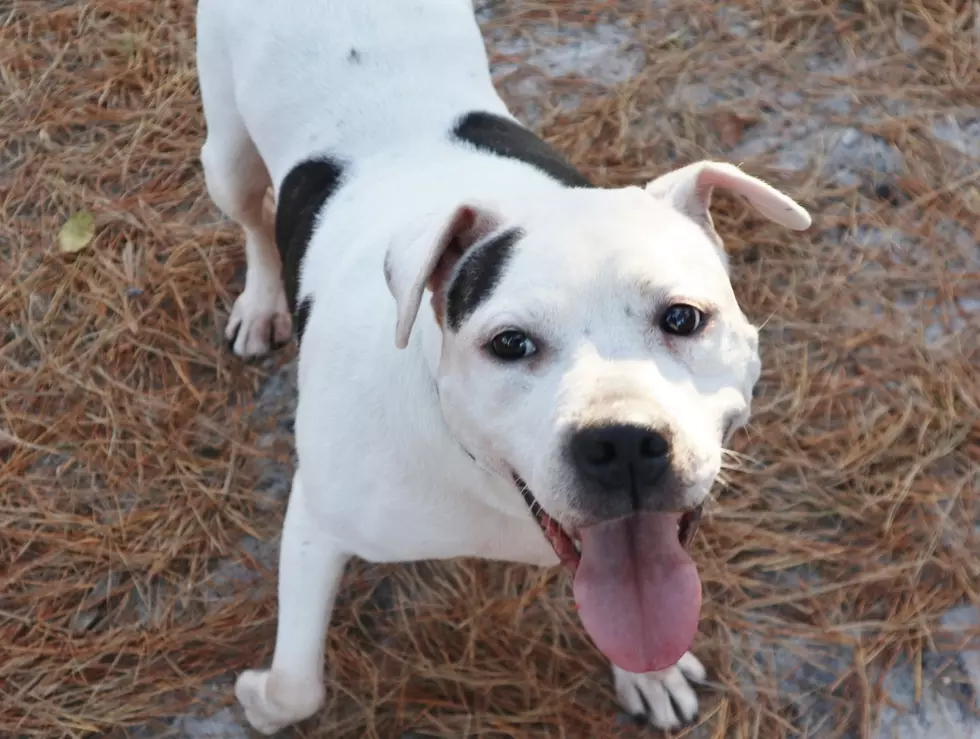 Queen is Hoping For Her Happily Ever After
Popcorn Park Zoo
Miss Queen is waiting patiently that her family will come meet her soon.
Here's what her caretakers say about Queen at the Popcorn Park Zoo: There is nothing you won't love about Queen. This girl is pure goofiness, sweetness, and despite having led a tough life by the looks of her sagging boobies, stained paws and old scars, absolutely LOVES everyone she meets. She's about 5 1/2 years old and she was surrendered by her owner with no reason given. She simply cannot get enough attention and wants nothing more than to have you pet her forever. Queen will keep you laughing and you'll never feel un-loved with this happy girl around. She seems fine with most dogs, she's extremely well-behaved, and she's so deserving of a great home. Come meet her. Email the Popcorn Park Zoo to meet Queen at office@ahsppz.org or call 609-693-1900. They have so many wonderful animals that need a home. CLICK HERE to see their adoption list.
Check out Queenie's smile. She's so cute.
If you're looking into adding to your family with a fur-baby, check out the animals at Popcorn Park Rescue Zoo. Most of the animals at the Popcorn Park Zoo have been waiting for their forever home for a while.
The Popcorn Park Zoo always takes donations. Click here to find out how you can help.
*The Popcorn Park Rescue Shelter is closed due to Covid-19 but you can always call or email to make an appointment to meet their adorable animals. They are always open for adoptions. The Zoo is OPEN daily.
Summer at the Shore