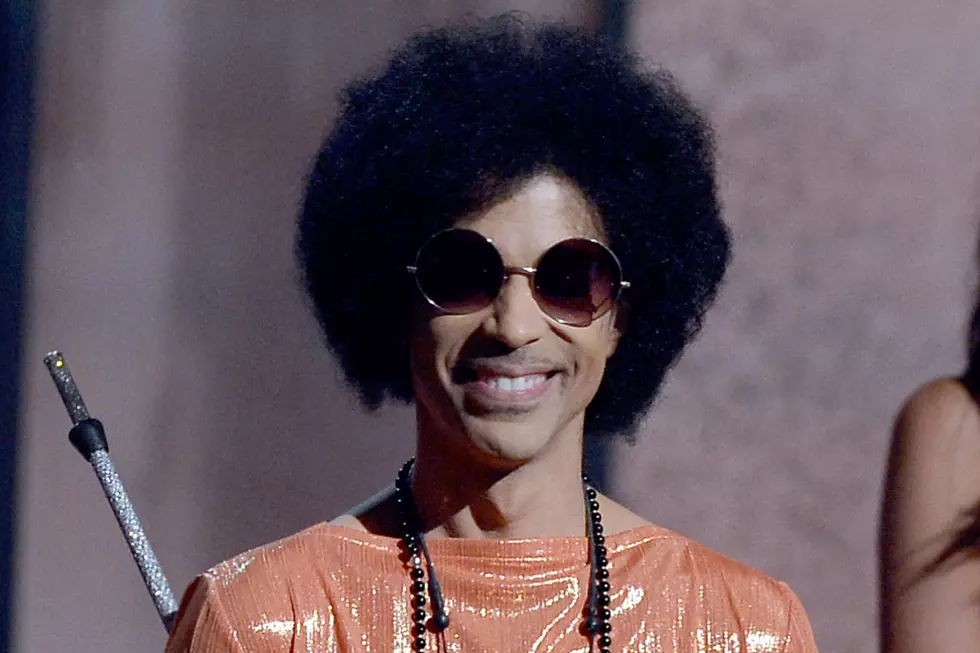 Prince Is the First Artist to Have Five Albums Simultaneously on the Billboard 200 Chart
Kevork Djansezian, Getty Images
Prince's purple reign continues with his record-setting achievement on the Billboard 200 album chart.
The legendary musician is the first artist to simultaneously chart with five albums in the top 10 of the Billboard 200 tally since its inception in 1963.
Prince, who passed away April 21, has albums at the No. 2, 3, 4, 6 and 7 spots with The Very Best of Prince, Purple Rain, The Hits/The B-Sides, Ultimate and 1999, respectively.
Overall, the Purple One has a record 19 albums on the 200-position list.
Of course, the tributes continue to pour in for the iconic artist who pushed boundaries with both his music and image.
Rapper Young Thug, who has wrecked boundaries in his own right, paid homage to the superstar at the start of his sold-out New York show on the Hy!£UN35 (pronounced "Hi-Tunes") tour on Monday night (May 2).
Young Thug dressed in a white ruffled blouse and held a black microphone bearing Prince's iconic love symbol. Billboard reports that he was flanked by two large cutouts -- one of Michael Jackson and the other of Prince. Images of Prince were also projected on stage and at one point, the Purple One's image was projected onto Thugger's face.
"Who say Prince didn't dab?" the Atlanta rapper asked on Instagram.