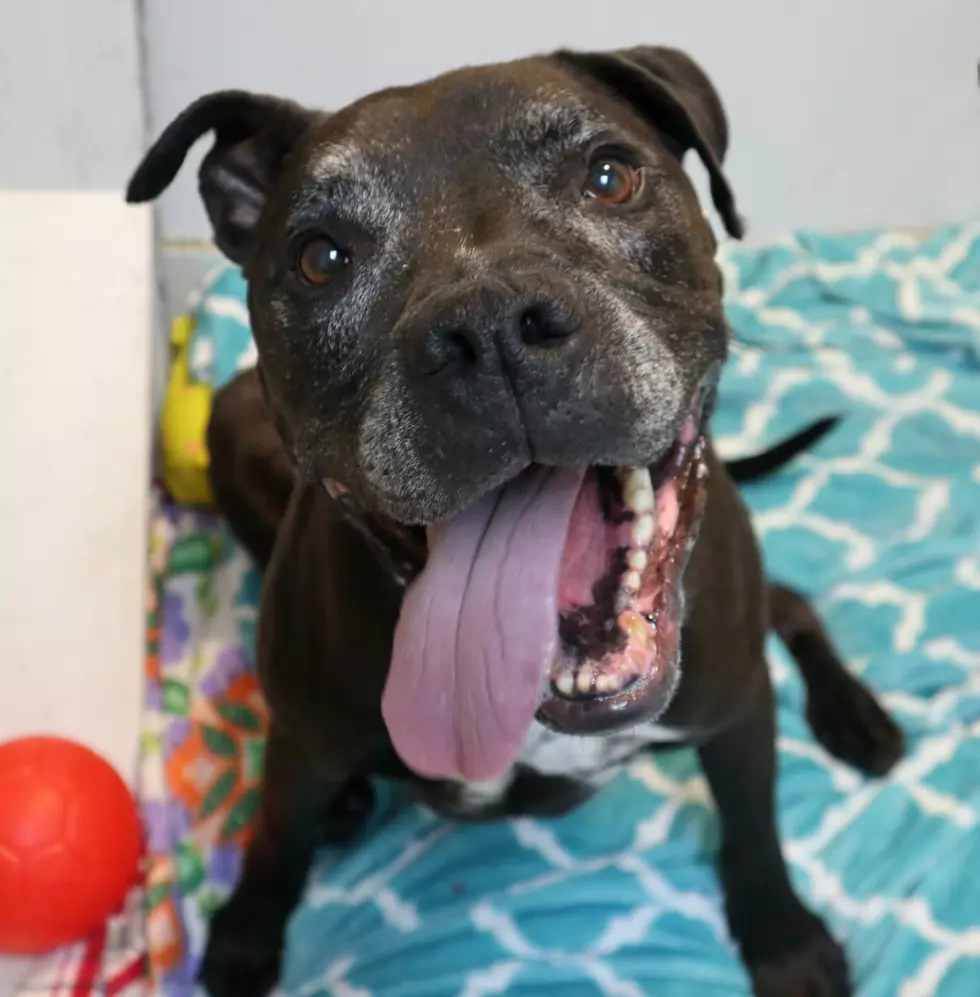 Kiss This "Prince"and Fall In-love; Pet of the Week
Popcorn Park Zoo
Your handsome Prince is waiting for you at the Popcorn Park Rescue Shelter.
Prince has been waiting for a whole year now to be offered a good home. He's about 8 years old and had a home his whole life, but he was turned in when the landlord said Prince had to go. This mellow and sweet lab mix has been to all three of our facilities, now he's moved into our Animal Haven Farm and enjoys a huge yard all to himself while he waits to be discovered. Prince has a mild neurological condition that causes his head to tilt and his tail to wag sideways, but no big deal. He gets around just find and it makes him all the cuter. He's perfectly behaved and is such a gentleman, and he wants nothing more than a few toys to squeak around with and lots of love and attention from you. Prince is fine with most larger dogs and just needs a cat-free home. You'll love this handsome Prince.
Check out Prince's Video from the Popcorn Park Rescue Zoo:
Popcorn Park Zoo is OPEN to the public, but the Rescue is still closed. It's real simple to adopt one of their animals, just call ahead and meet your new family member, 609-693-1900.
A friendly reminder when adopting a new pet for your family, bring everyone living in the house including your other pets, just to make sure everyone gets along. I have three dogs I adopted from rescues and thank goodness they all get along pretty well, but you just don't always know. Have fun finding a new family member, click here for all the cats and dogs up for adoption at the Popcorn Park Zoo.
Animals From The Wild Safari Drive-Thru at Six Flags Great Adventure
Enter your number to get our free mobile app