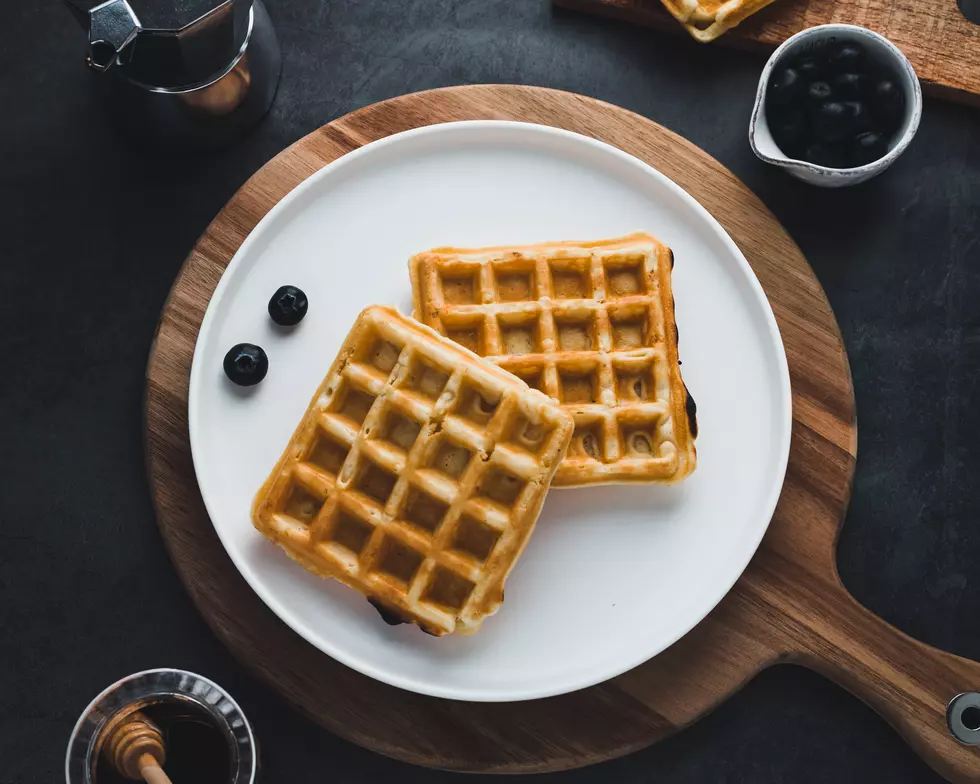 Pass The Syrup! The Best Waffles at the Jersey Shore, NJ
Unsplash.com Mae Mu
One of the big favorites for many at breakfast is waffles. Waffles have always seemed to take a back seat to pancakes, but more and more "the waffle" has worked its way into tables around the nation and I too enjoy a delicious waffle with butter and syrup as well.
It's interesting because waffles are more than just breakfast these days. Chicken and waffles have become a big "dinner" and/or "lunch" item. They are also a popular favorite for "dessert" with ice cream.
Our article focuses on waffles at the Jersey Shore and we get popular spots from Tripadvisor. Let's take a look at their list starting at #8 and working our way down to #1
Located at 2157 NJ-35, Sea Girt, NJ 08750.
Located at 24 Centennial Dr, Long Branch, NJ 07740
Located at 816 Arnold Ave, Point Pleasant Beach, NJ 08742
Located in 2116 NJ-35, Oakhurst, NJ 07755
4: Sandbox Cafe in Surf City (Which Recently Closed) After retiring let'sd hope someone keeps this LBI Icon going :(
Located at 1403 Long Beach Blvd, Surf City, NJ 08008
Located at 1643 NJ-88, Brick Township, NJ 08724
Located at 303 Ocean Ave N, Point Pleasant Beach, NJ 08742
Located at 31 John F Kennedy Blvd, Sea Isle City, NJ 08243
There is a list of "best waffles" at the Shore according to Tripadvisor. What waffle houses would you add to the list? Share your recommendations below. We always love getting your input and restaurant reviews.
The 20 Dynamite New Jersey Diners That Are Too Tasty Not to Try
25 Best Restaurants in Ocean County Chosen By You
We all have our favorite restaurant in Ocean County. I loved putting this photo gallery together because you chose every single one of these fabulously, delicious restaurants in Ocean County.